One person was hurt after a car, and a school bus collided on the roadway in Indio on Monday afternoon, March 22.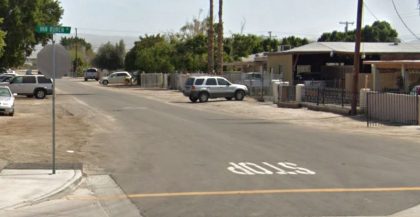 The accident happened at around 1:10 p.m. in the 47700 block of Van Buren Street, just in front of Martin Van Buren Elementary School.
A bus and an unspecified vehicle collided on the roadway for unclear reasons. The circumstances leading up to the crash have not been established.
One person was injured as a result of the crash. They were taken to Desert Regional Medical Center for treatment. The identities of the involved parties have not been disclosed.
Fortunately, no children were hurt from the accident.
Local authorities are trying to determine the reason why the accident occurred through the official investigation.

Two-Vehicle Collision Statistics
Car accidents are one of the leading factors of injury deaths in California. According to the National Highway Traffic Safety Administration (NHTSA), over 3,304 recorded fatal car accidents in California in 2017.
These accidents are caused by various reasons, such as distracted driving, drunk driving, and driver over-fatigue.
Determining who the at-fault party is in an auto collision is a complicated process. Although it is easy to determine who the responsible driver is during the crash, it can be quite challenging to prove the other driver's negligence.
When facing cases like this, it's essential to have an experienced California personal injury attorney conduct a private investigation to prove the guilty party's negligence.
Personal Injury Attorney for Victims of Two-Vehicle Collisions in Riverside County
Suffering from a severe injury after an accident may feel overwhelming and can disrupt all aspects of life, such as family, work, finances, and quality of life. Personal injury attorneys can serve as a reliable guide for vulnerable victims, ensuring that their rights are protected and that the guilty party will be held accountable for their crimes.
Your personal injury claim starts by opening a claim with the other driver's insurance company. If you choose to do this before hiring an attorney, be careful: the insurance company will likely ask you to make a recorded statement about how the accident occurred. This can be used against you later.
At Arash Law, our skilled California accident lawyers have years of experience handling all types of accident claims. Let us take your paperwork and protect your legal rights so that you can focus on your recovery. Call (888) 488-1391 for a FREE Consultation with a personal injury attorney in California.