One unidentified person was seriously hurt after a bicycle accident in Rancho Cordova on Wednesday afternoon, September 22.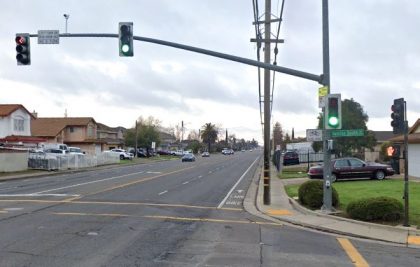 According to the initial reports from local authorities, the crash took place around 2:00 p.m. on Sunrise Boulevard near Folsom Boulevard.
A school bus and a bicycle were involved in the collision. The circumstances leading up to the crash have not been established.
The bicycle rider sustained severe injuries in the mishap. He was rushed to an area hospital for treatment. No other injuries were reported.
Information about the accident is limited at the moment. The identities of the involved parties have not been disclosed.
The accident is currently under further investigation. Local authorities will attempt to determine the cause and the liability in the accident.

Bicycle Accident Statistics
Although various laws now protect bicyclists in the U.S., bicycle accidents are still an inevitable occurrence. In 2018, approximately 800 bicyclists in the U.S. were killed, with California leading the nation in the most number of bicycle crash deaths annually.
In 2019, 843 bicyclists were killed in collisions with motor vehicles. This is a 3% decrease from the 868 bicyclists killed last year. Although bicyclist deaths have decreased by 16 percent since 1975, they had increased by 36% since 2010, when they were at their lowest point.
Bicycle crashes often happen in urban areas, where cars and bicycles interact the most. Cars hitting bikes is the leading cause of bicyclist injuries and deaths throughout the state. Currently, the majority of California residents are now shifting to a healthier lifestyle. A lot of residents now use cycling as a way to stay in shape.
Unfortunately, sharing the road with motorists can be risky, and bicycle accidents can result in severe and even fatal injuries. Cyclists are involved in 4% of all car accidents in California. California has the country's highest rate of cyclist fatalities. In California, 145 people were killed, and 11,116 cyclists were injured in 2017.
Sacramento County Personal Injury Attorney for Victims of Bicycle Accidents
Bicycle accidents can leave victims with disabilities, financial losses, and pain and suffering for the rest of their lives. This is why filing a personal injury claim with the help of an experienced accident attorney is vital. Our lawyers from Arash Law have the knowledge and experience necessary to thoroughly investigate your case and ensure that you receive the maximum compensation available under the law for your injuries.
Our mission is to get you the largest settlement possible for your legal case. Call us at (888) 488-1391 today and speak directly with an attorney. Consultations are always completely free! All of our personal injury, car accidents, dog bites, and Arash law cases are taken on a contingency fee basis, which means we don't get paid until you get paid!