A 21-year-old man riding an electric scooter was killed after getting hit by a passing vehicle on Business 80 on early Saturday morning, July 3.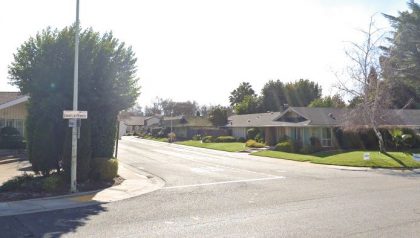 The accident transpired at approximately 3:00 a.m. on the northbound lanes of Business 80, just south of the American River Bridge. An Altima was initially traveling northbound on Business 80 when he suddenly crashed into the man in the electric scooter in the No. 2 lanes.
The Altima driver immediately pulled over after realizing that he had hit another person. He immediately called 911. Unfortunately, the scooter rider was unable to survive his injuries and was pronounced dead at the scene.
A few moments after the initial crash, another driver contacted authorities and confessed that she had struck something unknown on her way to Thunder Valley Casino.  Authorities later found evidence that the woman's vehicle has struck a body.
An active investigation of the case is currently underway. Local authorities will attempt to determine whether intoxication played a role in the accident.

Scooter Accident Statistics
Electric scooters are becoming a popular form of environment-friendly travel alongside bicycles. It's because they are inexpensive and convenient to use. However, electric scooter accidents are also becoming a growing concern. An electric scooter accident can result in severe injuries such as dislocations, bone fractures, lung contusions, soft-tissue injuries, and a laceration of the spleen or splenic laceration.
According to the medical data recorded by two UCLA hospitals in Los Angeles and Santa Monica, approximately 249 emergency room visits between September 1, 2017, and August 2018 are related to standing electric scooters. Most of these patients were either struck by vehicles or fell off their electric scooters.
As is the case in many other California cities, it is illegal to operate an electric scooter on the sidewalk in Sacramento. It is also illegal to block sidewalks or curbs. Electric scooters in Sacramento must be docked in bike racks or designated scooter drop zones.
Sacramento County Wrongful Death Attorney for Victims of Deadly Scooter Accidents
While they await the official investigation results, the victim's family is encouraged to file a wrongful death lawsuit with the assistance of an attorney. The wrongful death claim allows the victim's family to seek compensation for the damages (such as loss of income and companionship, pain and suffering, funeral expenses, and emotional distress) that have resulted from the accident that caused their death.
It can be difficult to know what to do after any traffic accident. Electric scooters can make an accident case even more confusing. Contact Arash Law today at (888) 488-1391, or contact us online to schedule your free consultation with one of our experienced scooter injury lawyers. We have over twenty years of experience, and we have recovered over 200 million dollars for our clients. We have helped injury victims in San Francisco, Riverside, San Jose, San Diego, Sacramento, Sherman Oaks, and California.