One person was killed after a fatal motorcycle collision near Thelma Avenue on Monday afternoon, July 5.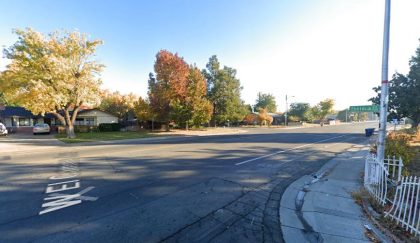 The accident happened on West El Camino Avenue between Thelma Avenue and Reiner Way at around 3:00 p.m. An unspecified vehicle collided with a motorcycle near Thelma Avenue. The circumstances leading up to the collision have not been established.
The motorcycle rider sustained life-threatening injuries in the accident. He was immediately taken to an area hospital for treatment. Unfortunately, the motorcycle rider later succumbed to his injuries and was pronounced dead.
It's unclear whether drugs or alcohol played a role in the accident. No arrests have been made at the moment. Local authorities are further investigating the case.

Fatal Motorcycle Accident Statistics
Motorcycle accidents almost always cause more harm to the motorcycle rider than the other parties involved. According to the U.S. National Highway Traffic Safety Administration (NHTSA) statistics, motorcycle riders have 16 times the risk of injury and 35 times the risk of a fatal crash compared to car passengers.
Although wearing helmets are proven to be effective in preventing serious head injuries. Wearing helmets were estimated to be 37% effective in preventing motorcycle deaths. However, the rest of their bodies may still be vulnerable.
According to the National Highway Traffic Safety Administration's National Center for Statistics and Analysis, approximately 5,286 motorcyclists were killed in the U.S. in 2016. Some of the common causes of motorcycle accidents are distracted driving, speeding, drunk driving, reckless driving, bad weather, wrong-way driving, and failure to observe traffic laws.
Wrongful Death Attorney for Victims of Fatal Motorcycle Accidents in Sacramento County
Losing a loved one due to a deadly motorcycle accident can be overwhelming and stressful to deal with. The victim's family must file a wrongful death claim to seek compensation for the damages that the accident has caused them.
The sudden death of a loved one may leave the victim's family vulnerable to manipulation by insurance companies. So it's best if they hire an experienced wrongful death attorney to assist them with their claim. The liable party will be required by law to provide financial compensation for medical bills, funeral expenses, pain, and the decedent's suffering through the wrongful death claim.
Are you facing a case similar to this? Talk to one of our motorcycle attorneys from Arash Law now. We offer free consultations with no obligation to retain our firm. We also work on a contingency-fee-basis, meaning you don't pay a dime unless we win you compensation. Get in touch online or call (888) 488-1391