A construction worker was killed in a fatal hit-and-run accident in South Sacramento on Tuesday night, July 27.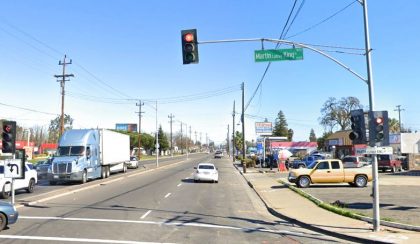 The accident happened at approximately 8:51 p.m. on the northbound lanes of State Highway 99 near the Martin Luther King Boulevard exit. The Caltrans worker had just finished putting up a construction zone sign when a passing pickup truck suddenly struck him, pushing him into a nearby big rig.
The driver of the pickup truck did not stop to help the worker and fled the scene. The pickup truck was described as either a 2015-2018 model Ford F-150 pickup which may have possible damages to its right side, and a missing side-view mirror. The Caltrans worker was fatally wounded in the accident.
He was pronounced dead at the scene. Authorities identified the victim as 47-year-old Troy Jacob L. Information about the suspect's identity and whereabouts is unavailable at the moment. Local authorities are actively pursuing the hit-and-run driver. Witnesses that can give more information about the crash are urged to call South Sacramento CHP Office at 916-897-5600.

Fatal Hit-and-Run Accident Statistics
Pedestrians are the most vulnerable users on the road. They don't have any form of protection in case an accident occurs. Pedestrians are also common victims of hit-and-run accidents. In 2016, approximately 2,049 hit-and-run fatalities were reported in the U.S. Annually, around 682,000 hit-and-run accidents occurred in the country. Pedestrians are common victims of hit-and-run accidents.
In this case, a worker was killed while he was on the job. Workers in nearly all industries are at risk of being involved in an accident. There are hundreds of thousands of employees injured in the state of California while at work every year. Indeed, according to data published by the California Department of Industry Relations, a single year in our state witnessed 466,000 non-fatal workplace injuries, 78 percent of which occurred in the private industry.
Wrongful Death Attorney for Victims of Fatal Hit-and-Run Accidents in Sacramento County
It can be devastating to suddenly lose a loved one due to the neglgience of someone else. It can even be more frustrating if a hit-and-run driver caused it. The victim's family has the right to pursue a wrongful death claim with the assistance of their attorney.
Your hit-and-run accident lawyer to help guide your claim toward its best possible resolution. You may be concerned about a hit-and-run lawyer's costs, but don't let this dissuade you from seeking legal counsel. When an accident does lead to a worker's death, though, a surviving spouse or child, or other beneficiaries, may seek death benefits via workers' compensation insurance.
Our dedicated legal team from Arash Law has decades of experience fighting for the rights of accident victims just like you. We're available to help 24 hours a day and seven days a week, so please don't hesitate to call our office at (888) 488-1391 today to discuss your accident with a lawyer for hit and run cases.