An unidentified pedestrian was seriously hurt after getting hit by a passing vehicle near Stockton Boulevard on Tuesday afternoon, June 22.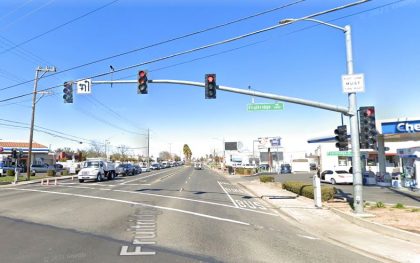 According to the initial reports from local authorities, the accident happened at around 4:55 p.m. near Fruitridge Road and Stockton Boulevard.
A passing gray Nissan sedan struck the pedestrian in the intersection for unclear reasons.
The victim sustained serious injuries and was immediately taken to an area hospital to receive treatment.
The driver stopped at the scene and willingly cooperated with local authorities.
The identities of the involved parties have not been disclosed. Local authorities are further investigating the case.

Pedestrian Accident Statistics
Pedestrians are at risk of getting seriously injured or killed in case an accident occurs. It's their lack of protection from the danger that makes them vulnerable to serious injuries. According to statistics from the National Highway Traffic Safety Administration (NHTSA), more than 5900 pedestrians were killed in 2016 across the entire United States.
California isn't that safe for pedestrians. In 2018 alone, 14,000 people were injured, and 893 people were killed due to pedestrian accidents in California. Common injuries resulting from pedestrian accidents are head trauma like concussions or brain bleeds, traumatic brain injuries, and many other debilitating injuries. Many pedestrian accident injuries can result in either functional impairments or long-term conditions.
Personal Injury Attorney for Victims of Pedestrian Accidents in Sacramento County
If the driver's negligence caused the accident that left you with injuries, you might be able to file a personal injury lawsuit to recover compensation. Some of the most common challenges facing victims after an accident like this are missed time at work, long recovery periods, and costly medical bills.
The victims will be entitled to seek financial compensation for the medical expenses, lost earnings, emotional trauma, and pain and suffering that the accident has caused them through the personal injury claim.
Our personal injury lawyers from Arash Law are here to help you with your claim. Visit our offices in Los Angeles, Sacramento, San Francisco, Riverside, Orange County, and San Diego for any inquiries and concerns. You may also contact us through our hotline (888) 488-1391 for a free consultation with one of our attorneys.