One person was killed after a fatal hit-and-run accident near Northgate Boulevard on Sunday night, June 20.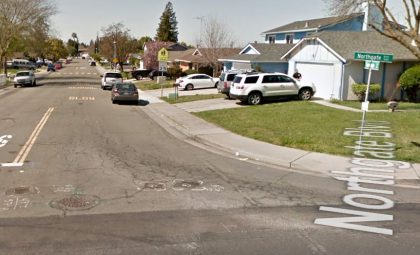 According to the initial reports from local authorities, the accident happened on Northgate Boulevard and Randy Drive at around 9:10 p.m. The unidentified man was walking in the area when he was suddenly struck by a passing vehicle under unclear circumstances.
The driver that struck the man did not stop to call for help and drove away from the scene. The victim was seriously injured in the accident. Unfortunately, he was unable to survive his injuries and was pronounced dead at the scene.
The police are actively looking for the whereabouts of the hit-and-run driver. Additional details about the accident are unavailable at the moment. Witnesses that can give additional helpful information about the accident are urged to call the dispatch center at (916) 808-5471 or Sacramento Valley Crime Stoppers at (916) 443-HELP (4357).

Fatal Hit-and-Run Accident Statistics
It is apparent in this case that the liability falls on the hit-and-run driver for leaving the victim wounded and fleeing the scene. The suspect will most likely face criminal charges once caught.
Unfortunately, around one in five pedestrian accidents are caused by hit-and-run drivers. Sixty percent of people killed in hit-and-run accidents are pedestrians. Pedestrians are completely defenseless and vulnerable in the event of someone else's negligence in the circumstances in which most pedestrian accidents occur.
According to the Governors Highway Safety Association, pedestrian fatalities in the U.S. have increased by 27 percent from 2007-2016, while other traffic-related deaths decreased by 14 percent. Common reasons why hit-and-run drivers flee the scene are intoxication, driving without a license, and fear of getting arrested if they remain.
Sacramento County Wrongful Death Attorney for Victims of Fatal Hit-and-Run Accidents
California law is clear that if a motorist bumps or hits an unattended parked car, the driver must leave their name and contact information for the driver of the damaged vehicle. If someone's property has been damaged, it is illegal to drive away in an attempt to go undetected. If your loved one has died due to another driver's negligence, you must hold them accountable. Through the wrongful death claim, the victim's family can seek compensation for the damages (such as loss of income and companionship, funeral costs, pain and suffering, and emotional distress) that the fatal accident has caused them.
Arash Law's experienced personal injury and wrongful death lawyers have extensive expertise and knowledge representing California pedestrians who have been injured or killed in pedestrian accident cases. We have an intimate understanding of the law that applies in such circumstances. We take the time to get to know our clients and their cases in intimate detail, enabling us to obtain the most favorable settlements or jury verdicts possible for our clients. Call our office at (888) 488-1391 today to discuss your accident with a lawyer for hit-and-run cases.