A 65-year-old man was seriously hurt after a bicycle accident in Carmichael on Wednesday morning, July 21.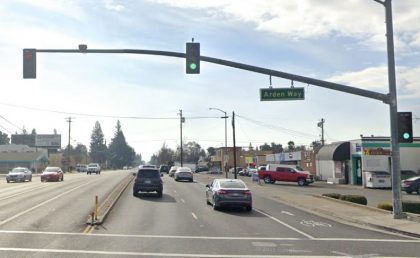 The accident took place on Arden Way near Fair Oaks Boulevard in Carmichael at approximately 9:00 a.m. A deputy was maneuvering his car back onto the roadway after responding to a call for his job. As he was reversing, he was unable to see the bicyclist right away and struck him.
Due to the severity of the impact, the rider was pushed across the sidewalk and landed in the bushes. The deputy did not stop and responded to the call about a pedestrian being hit by a marked sheriff's SUV.
The bicyclist was immediately taken to an area hospital with non-life-threatening injuries. The identities of the involved parties have not been disclosed. No arrests have been made at the moment. The CHP is currently investigating the case as an "injury-causing" collision rather than a "hit-and-run."

Bicycle Accident Statistics
Bicycles have the same rights as other vehicles. They have a right to ride in the roadway when there is no bike lane and ride two abreast in a single lane. Unfortunately, there are instances are motorists would disregard their rights and ride too closely to bicyclists in an attempt to pass them.
As a result, bicycle accidents in the U.S. have been increasing over the years. Every year, approximately 742 people die due to fatal bicycle accidents. In 2018, 857 cyclists were killed, which makes 2018 the deadliest year for bicyclists. According to statistics, California has the highest number of bicycling-related deaths per year in the country. In 2017, 145 cyclists were killed, and 11,116 were injured in California, according to the National Bicycle Safety Foundation.
There are several reasons why bicycle accidents occur. Common reasons are drivers failing to yield the right of way, drivers failing to check for bikes before pulling out, drivers running a stop sign or a red light, and distracted driving. Driving while texting, driving under the influence of alcohol, and driving carelessly can result in a bicycle collision.
Personal Injury Attorney for Victims of Bicycle Accidents in Sacramento County
In the aftermath of a serious bicycle accident, dealing with injuries can be extremely difficult. Victims are entitled to pursue a personal injury claim with the assistance of their attorney while they await the results of the official investigation into their injuries and deaths.
If you've been in an accident, don't put off speaking with an attorney. Regardless of the severity of your injuries, you have the right to speak with an experienced personal injury attorney about your legal options for compensation. You will almost certainly be able to recover from your medical bills, pain and suffering, property damage, and other expenses.
Arash Law has experienced bicycle accident attorneys that can assist you with your claim. We understand the stress you are feeling and help you navigate the legal process with ease. Our experienced attorneys will negotiate with insurance companies on your behalf and ensure that you are properly compensated. In the event of any bicycle accident in California, speak to Arash Law about your possible options. Call (888) 488-1391 or contact us online.