An unidentified person was killed after a deadly DUI collision in Rancho Cordova on Sunday night, January 3.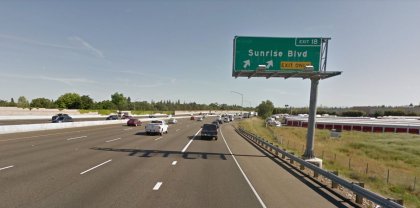 According to the local authorities' initial reports, the accident took place on Highway 50 at the Sunrise Boulevard exit at around 8:00 p.m. Two unspecified vehicles collided on the roadway for unclear reasons.
How the collision occurred and why it happened has not been established. One person was rushed to an area hospital but was later pronounced dead. The identity of the victim has not been disclosed.
One of the motorists was arrested on suspicion of driving while under the influence.
Fatal DUI Crash Investigation is Underway
Local authorities are currently investigating the crash.
Driving while under the influence of alcohol or drugs is one of the most reckless and irresponsible things a driver can do. It won't put their lives in danger, but it can potentially endanger other people's lives.
According to the National Highway Traffic Safety Administration (NHTSA), approximately 30 people in the U.S. die every day due to drunk driving accidents. Drunk driving accounts for about 29 percent of all motor vehicle accident fatalities in the U.S. Around 61 percent of these drivers have a Blood Alcohol Content of .08 percent or higher.
When facing cases like this, it's vital to have an experienced Sacramento County wrongful death attorney specializing in fatal DUI pedestrian accidents to conduct an independent investigation. They can re-interview important witnesses, review relevant surveillance footage from the scene, and obtain the responsible party's phone and texting records.
Wrongful Death Attorney for Victims of Fatal DUI Accidents in Sacramento County
A loved one's sudden death may leave the victim's family vulnerable to manipulation and bad decisions.
Traffic accidents like these can leave a lasting impact on the victim's family. This is why our DUI accident lawyers from Arash Law are ready to help you. Our attorneys can serve as a compassionate, helpful legal guide during this difficult time for the grieving family. They will vigorously fight for their client's rights and best interests while ensuring that the liable party will be held accountable for their negligence.

Our attorneys can also assist the victims in filing for a wrongful death claim. Through the wrongful death claim, the victim's family can seek financial compensation for the damages such as funeral costs, loss of income and companionship, pain and suffering, and emotional trauma that the fatal accident has caused them.