Two unidentified people were killed after a fatal head-on collision near Antioch Bridge on Tuesday morning, March 17.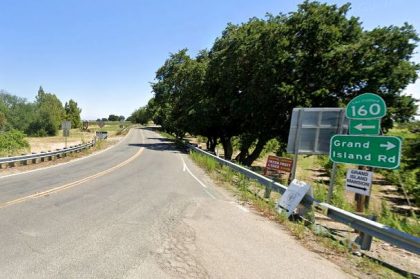 According to the initial reports from local authorities, the accident took place on the south side of Highway 160, north of Antioch Bridge.
Two unspecified vehicles collided head-on on Highway 160's south side, north of Antioch Bridge.
The circumstances leading up to the fatal collision have not been established.
Two people were killed as a result of the collision.
The California Highway Patrol is currently investigating the case. They will attempt to determine the factors and the liability in the accident.

Fatal Head-On Collision Statistics
Head-on collisions are probably one of the most fatal types of car accidents. During a head-on collision, the force of the collision is much stronger than other types of car accidents.
In a head-on collision, the collision force is increased by both involved vehicles' speed and weight. There is a lot of energy generated by head-on collisions. In turn, this increased energy means that injuries are more likely to be fatal in this type of crash.
Although head-on collisions only represent 2 percent of accidents, they account for 10 percent of fatalities on U.S. roadways. Head-on collisions mainly occur when drivers are distracted or are experiencing over-fatigue.
There are many potential causes of head-on collisions. Your attorney needs to determine what, exactly, caused the accident because this will determine who was at fault ("liable") for the accident. The person who is liable for the accident also has a legal obligation to compensate you for your injuries and losses.
Sacramento County Wrongful Death Attorney For Victims Of Fatal Head-On Collisions
Dealing with the death of a loved one after a fatal head-on collision can be quite overwhelming and stressful. The victim's family is entitled to pursue a wrongful death claim after their loved one's tragic death.
When filing for a wrongful death claim, the victim's family is highly encouraged to seek an experienced attorney's assistance.
A wrongful death car accident lawsuit can also help pay for the high medical expenses and other costs incurred due to the crash. It can also help provide financial support for those who have lost income because of an injury or an unforeseen death.
Arash Law has a proven history of success in auto-accident and wrongful death cases, including a $1.5 billion verdict for a church volunteer's family killed by a distracted driver. Call Arash Law today at (888) 488-1391 or contact us online to schedule your free no-obligation fatal car accident case review.