One unidentified person was killed after a deadly motorcycle accident in West Sacramento on Saturday evening, December 26.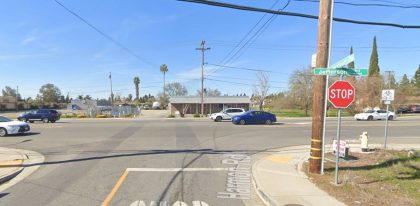 The accident occurred at the intersection of Jefferson Boulevard and Harmon Road at approximately 5:20 p.m. A big rig collided with the motorcyclist at the intersection for unclear reasons.
How the crash occurred and the circumstances leading up to it has not been established.
The rider was rushed to an area hospital where he was later pronounced dead.
The big rig driver remained at the scene and cooperated with local authorities.
Fatal Motorcycle Accident Investigation is Underway
The California Highway Patrol is currently investigating the cause of the fatal crash.
Motorcycle accidents can often lead to catastrophic and even devastating results. According to the National Highway Traffic Safety Administration's National Center for Statistics and Analysis, approximately 5,286 motorcyclists were killed in the U.S. in 2016 alone. Some of the common causes of motorcycle accidents are distracted driving, speeding, drunk driving, reckless driving, bad weather, wrong-way driving, and failure to observe traffic laws.
Motorcycle riders are more vulnerable to the road's dangers than passengers of private cars as seatbelts or airbags do not protect them. Motorcycle riders are encouraged to dress appropriately and wear a helmet every time they ride their motorcycle to prevent fatal injuries. Wearing helmets were estimated to be 37% effective in preventing motorcycle deaths.
Wrongful Death Attorney for Victims of Motorcycle Accidents in Sacramento County
While the investigation is on-going, the victim's family is entitled to pursue a wrongful death claim. Through the wrongful death claim, families can seek compensation for the damages (such as loss of companionship, pain, suffering, and emotional distress) that the tragic incident has caused them.
The stress and sorrow following a loved one's death due to a motorcycle accident can be too overwhelming. Professional wrongful death attorneys can stay updated on the official investigation on behalf of the family while ensuring that their client's legal rights and best interests are protected.

If you have a loved one that died from a tragic accident and you wish to pursue justice for them, our lawyers at Arash Law are ready to help. With decades worth of experience and excellent and capable attorneys, we can ensure that you will get the fair compensation you rightfully deserve. Visit our offices in Los Angeles, Sacramento, San Francisco, Riverside, Orange County, and San Diego for inquiries and concerns. You may also call us at all (888) 488-1391 for a FREE Consultation.