An unidentified pedestrian was seriously hurt after getting struck by a hit-and-run driver at Stockton Boulevard on Friday morning, January 10.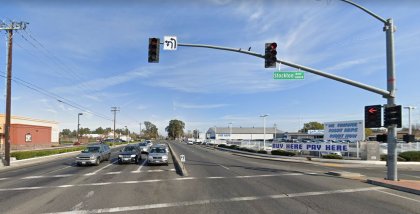 According to the initial reports from local authorities, the accident occurred at around 9:45 a.m. at Stockton Boulevard and 47th Avenue.
A white 2015 Dodge Charger reportedly struck the pedestrian at the intersection. The circumstances leading up to the accident have not been established. The Dodge Charger driver did not stop to help the victim and fled the scene.
The victim sustained severe injuries from the crash. They were rushed to an area hospital for treatment. The identity of the victim has not been disclosed. Authorities suspect that the Dodge Charger may have had its side mirror and windshield damaged from the accident.
Hit-and-Run Accident Statistics
Local authorities are currently pursuing the hit-and-run driver. Witnesses that can give information about the driver's whereabouts are encouraged to call the Sacramento Police Department at 916-732-0100.
Fleeing the scene after an accident is a crime in itself. Sadly, 11 percent of all crashes involve a hit-and-run driver. Once apprehended, the hit-and-run driver may face serious charges. Hit-and-run accidents are not an uncommon occurrence on U.S. roadways. Approximately 682,000 hit-and-run crashes occur annually since 2006 in the U.S. There are several reasons why hit-and-run drivers flee the scene. They might be intoxicated or impaired by drugs, face legal difficulties, be uninsured, or be illegal aliens.
When facing cases like this, it's essential to have an experienced Sacramento County personal injury attorney specializing in hit-and-run accidents to conduct an independent investigation. During the investigation, attorneys need to consider and thoroughly examine all the possible contributing factors of a hit-and-run accident, such as road conditions, signage visibility, and road lighting.
Sacramento County Personal Injury Attorney for Victims of Major Hit-and-Run Accidents
The victims may find it challenging to handle the case independently while attempting to recover from their injuries after the accident. It is recommended that they seek an experienced attorney for filing for a personal injury claim.
After sustaining injuries from an accident, getting a personal injury claim is necessary to reduce the considerable weight of the victim's shoulders. The victims will be entitled to seek financial compensation for the medical expenses, lost earnings, emotional trauma, and pain and suffering that the accident has caused them through the personal injury claim.

Our legal team at Arash Law has the experience, skill, and compassion that will help you with your claim. We have locations conveniently found throughout California with offices in Los Angeles, Sacramento, San Francisco, Riverside, Orange County, San Jose, and San Diego. But we are more than happy to meet with you at your home, office, or anyplace else in the state of C.A. You may also call our hotline (888) 488-1391 for a FREE Consultation.