One unidentified person was seriously injured after a two-vehicle traffic collision in the area of Power Inn Road on Wednesday evening, March 17.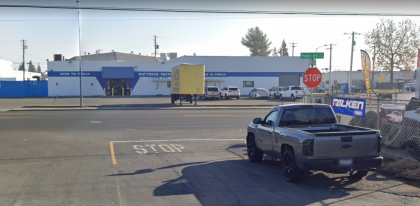 According to the local authorities' initial reports, the collision occurred at Power Inn Road and 18th Avenue.
A sedan and a pickup truck collided at the Sacramento intersection for unclear reasons. The circumstances leading up to the collision have not been established.
Due to the severity of the impact, the truck and the sedan sustained significant damage.
One person was taken to a local hospital with serious injuries. The identity of the person has not been disclosed at the moment.
Local authorities are further investigating the case. They will attempt to determine what caused the accident and the liability in the crash.

Two-Vehicle Collision Statistics
A car crash can occur in the blink of an eye. Driving anywhere in California is risky. The majority of collisions, however, are preventable. 94% of all accidents are attributable to human error.
These accidents are caused by various reasons, such as distracted driving, drunk driving, and driver over-fatigue.
Car accidents are one of the leading factors of injury deaths in California. According to the National Highway Traffic Safety Administration (NHTSA), over 3,304 recorded fatal car accidents in California in 2017.
Determining who the at-fault party is in an auto collision is a complicated process. Although it is easy to determine who the responsible driver is during the crash, it can be quite challenging to prove the other driver's negligence.
Sacramento County Personal Injury Attorney For Victims Of Two-Vehicle Collisions
No matter what the circumstances of your car crash, you have options in front of you. Talking to an attorney before speaking to an insurance claims adjuster can give you all the information and confidence you need during this difficult time.
While waiting for the official investigation results, the victim is encouraged to pursue a personal injury claim with his attorney's help. The victims are entitled to seek financial compensation for the medical expenses, lost earnings, emotional trauma, and pain and suffering that the accident has caused them through the personal injury claim.
Speaking with an attorney is often the first step in getting your medical bills paid. Your accident may have left you with high hospital costs, ambulance fees, surgeries, medical equipment, disability, rehabilitation, or live-in care.
If you believe you have grounds to file a claim, retain a local car accident attorney in California near you who can help you navigate car accident laws. Arash Law has decades of experience throughout California and has secured million-dollar settlements and verdicts for our clients. Our car accident team can investigate your crash, identify the potential defendant(s), and file your claim with the civil court system as quickly as possible.
Call (888) 488-1391 for a FREE Consultation with a personal injury attorney in California.