An 11-month old baby was killed while three others were injured after a multi-vehicle traffic collision on Highway 156 on Saturday afternoon, July 24.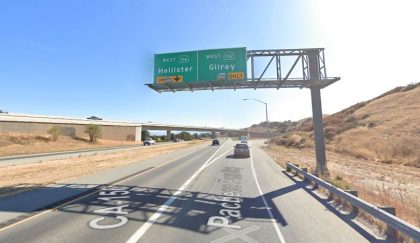 According to the initial reports from the California Highway Patrol, the accident happened at around 1:20 p.m. on Highway 156 near Highway 152. Three vehicles were involved in the collision. A 2020 Toyota Corolla was rear-ended by a Freightliner truck for unclear reasons.
The impact then pushed the Toyota Corolla forward, which caused the Toyota to rear-end the Volvo driving in front of it. Three adult occupants inside the Corolla sustained minor injuries and were immediately taken to Natividad Health Center and Hazel Hawkins Hospital.
Unfortunately, the 11-month-old baby that was traveling in the Corolla was fatally injured from the accident and was pronounced dead at the scene. Information about the accident is limited at the moment. The identities of the involved parties have not been disclosed.
The case is under further investigation. Authorities will attempt to determine the factors and the liability in the accident. Witnesses that can provide more information about the accident are urged to call Hollister-Gilroy CHP Officer A. Warnke or Officer A. Uribe at (408) 848-2324.

Fatal Multi-Vehicle Collision Statistics
Every day, car accidents occur on U.S. highways. These mishaps can be life-changing and traumatic. Because cars are so common in our lives, drivers frequently overlook how dangerous they can become and how serious, even fatal, car accidents can occur.
According to the Fatality Analysis Reporting System (FARS) of the United States Department of Transportation, there were 33,654 fatal vehicle crashes in 2018, resulting in 36,560 deaths. Multi-vehicle accidents are only one type of car accident. When three or more cars are involved in an accident, this type of accident occurs.
They are frequently caused by a "chain-reaction" crash, in which one vehicle collides with another, potentially causing it to collide with other cars on the road. In this case, the accident was triggered by a rear-end crash. Read-end accidents occur when one vehicle slams into the back of another vehicle. In many cases, the damage from a rear-end accident is significantly less serious than other types of accidents.
Wrongful Death Attorney for Victims of Fatal Multi-Vehicle Collisions in San Benito County
When a loved one is killed or seriously injured in a fatal multi-vehicle collision, the victim's family can suffer a great deal of pain and suffering. Cases like this can be extremely complicated, which is why it is critical to seek the advice of an experienced attorney. A wrongful death claim stemming from an automobile accident can be difficult to handle on your own, especially if you do not have a professional legal background. Having a fatal car accident attorney working for you and your family would be ideal in this situation.
The victim's family may be left vulnerable to manipulation by insurance companies. They are still overwhelmed with grief and pain after suddenly losing a loved one from a deadly accident. Regardless of the circumstances surrounding your car accident, you have options. Speaking with an attorney before speaking with an insurance claims adjuster can provide you with all of the information and assurance you require during this trying time.
Arash Law's car accident lawyers are dedicated to fighting for compensation for those who have been injured. Our attorneys have handled a wide range of accidents and personal injury claims over the years. Call Arash Law today at (888) 488-1391 or contact us online to schedule your free no-obligation fatal car accident case review.