One person was reportedly hurt after a two-vehicle traffic collision on a freeway in San Bernardino on Friday night, May 29th.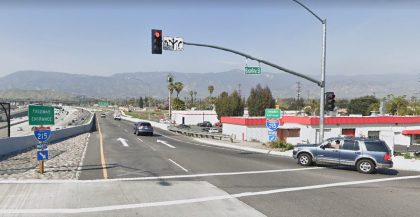 According to the initial reports from the California Highway Patrol (CHP), the accident occurred at around 8:47 p.m.
A PT Cruiser stopped on northbound 215 Freeway at Baseline Street for unknown reasons. The PT Cruiser was blocking the roadway and was later struck by a semi-truck. One person sustained significant injuries and had to be transported through an ambulance to a nearby hospital to receive treatment.
The report said a witness told officers that a PT Cruiser was stopped and blocking the roadway when a semi-truck crashed into it. At least one person sustained significant injuries in the accident. An ambulance was sent to the scene to transport the patient to the hospital.
Tractor-Trailer Crash Investigation is Underway
The CHP is currently investigating the cause of the crash.
Commercial trucks are useful for the economy. The trucking industry is a multi-billion dollar industry that turns over massive profits, however, and it must adhere to strict rules and regulations to help keep everyone on our road-system safe. However, truck-related accidents are still an inevitable occurrence. There are several reasons why tractor-trailer crashes occur. The most common reasons are loss of control of the truck, a tire blowout, a disabling or non-disabling vehicle failure, speeding, lane drifting, improper truck maneuvering, and driver fatigue.
When facing cases like this, it's essential to have an experienced San Bernardino truck accident attorney to conduct an independent investigation for their client. Attorneys have the resources that can help them prove the negligence of the liable party. They can hire expert witnesses, do driver background checks, and review applicable insurance coverage for their clients.
Personal Injury Attorney for Victims of Tractor-trailer Accidents in San Bernardino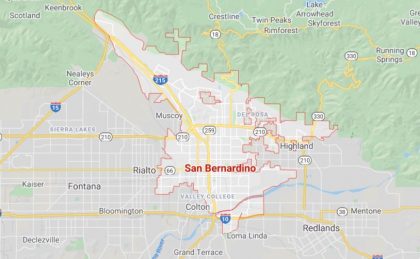 Dealing with injuries after a tractor-trailer accident can be quite stressful and overwhelming as it has the potential to affect all aspects of life, such as family, work, and finances.
While waiting for the results of the official investigation, the victims are encouraged to pursue a personal injury claim with their attorney's help. Through the personal injury claim, the victims can seek financial compensation for the damages (such as medical expenses, loss of income, pain, and suffering, and emotional distress) that the accident has caused them.
Attorneys can serve as a compassionate, helpful guide to the victim during this difficult time. They will vigorously fight for their client's rights and best interests while ensuring that the liable party will be held accountable for their negligence.
If you have a nagging suspicion that someone is to blame for the death or injury of your spouse or family member, contact Arash Law. We have the resources you need to pursue justice for wrongful death and the experience to ensure that you get fair compensation. We're conveniently located throughout California, with offices in Los Angeles, Sacramento, San Francisco, Riverside, Orange County, and San Diego, and are happy to visit you at your home or office. Call (888) 488-1391 for a FREE Consultation with a personal injury attorney in California.