The two people were killed after a two-vehicle traffic collision in Baker, San Bernardino on Friday night, October 2 have been identified.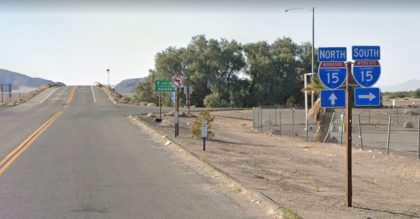 They were identified as 25-year-old Isaac Martel White from Tennessee and 52-year-old James Jin Kao from Rancho Mirage. The collision was between a compact car and an SUV.
The compact car was driven by White while the SUV was operated by Kao. The compact car was reportedly traveling at a high rate of speed and later crossed over the center median where it struck Kao's SUV.
Both of the drivers were killed from the collision. They were pronounced dead at the scene. Information about the fatal crash is limited at the moment. The liability has not been established.
Fatal Big Rig Collision Investigation is Underway
The California Highway Patrol is currently investigating the cause of the collision.
Motor vehicle accidents are one of the leading factors in unintentional injury deaths in California. According to the National Highway Traffic Safety Administration, there were 3,304 fatal car accidents in California in 2017. In 2018, 48 over 100,000 people die from their injuries on average in California. These accidents are caused by a variety of reasons, such as distracted driving, drunk driving, and driver over-fatigue.
Facing cases like this alone can be quite challenging. With the help of an experienced San Bernardino wrongful death attorney, the victims won't need to deal with the stressful paperwork that comes with filing a claim. Attorneys have the resources that can help them prove the negligence of the liable party. They can utilize their resources to re-interview important witnesses, review relevant surveillance footage from the scene, and obtain phone and texting records of the responsible party. Attorneys can also conduct an independent investigation to help the victims receive the justice they deserve.
San Bernardino Wrongful Death Attorney for Victims of Fatal Two-Vehicle Collisions
It can be quite devastating to lose a loved one due to a fatal car accident suddenly. While waiting for the official investigation results, the victim's family is encouraged to pursue a wrongful death claim with their attorney's help. Through the wrongful death claim, the victim's family can seek financial compensation for the damages such as funeral costs, loss of income and companionship, pain and suffering, and emotional trauma that the fatal accident has caused them.

If you have a nagging suspicion that someone is to blame for the death or injury of your spouse or family member, contact Arash Law. We have the resources you need to pursue justice for wrongful death and the experience to ensure that you get fair compensation. We're conveniently located throughout California, with offices in Los Angeles, Sacramento, San Francisco, Riverside, Orange County, and San Diego, and are happy to visit you at your home or office. Call (888) 488-1391 for a FREE Consultation with a wrongful death attorney in California.