One unidentified person was hurt after a two-vehicle collision in Apple Valley on Sunday afternoon, November 7, 2021.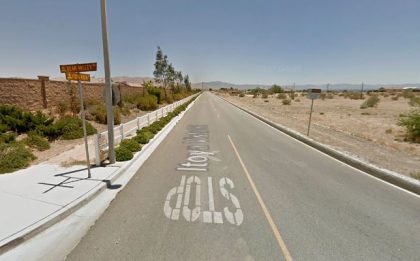 The crash happened at approximately 10:00 a.m. in the area of Bear Valley Road near Braeburn Road.
A black BMW struck a Chevy Colorado pickup truck that was attempting to make a left turn in front of it. Due to the severity of the impact, the truck overturned into the U-haul parking lot.
The elderly truck driver was trapped in the wreckage and had to be extricated by emergency personnel. He sustained unspecified injuries in the crash and was taken to an area hospital for treatment.
It's unclear whether other people were injured in the crash. The identities of the involved parties have not been disclosed.
Local authorities are further investigating the cause of the accident. They will attempt to determine the factors and the liability in the crash.

Two-Vehicle Collision Statistics
In the United States, automobile accidents are the leading cause of personal injury. Nearly 2 million people are injured in car accidents each year. Highways in California are some of the busiest and most congested in the country. Hundreds of people walk and cycle through downtown California every day. As a result, drivers must keep their eyes on the road at all times. A car accident can happen in a split second.
One of the most common causes of death in California is a car accident. According to the National Highway Traffic Safety Administration (NHTSA), around A total of 3,304 fatal car accidents occurred in California in 2017. Two-vehicle collisions can be caused by factors such as drunk driving, speeding, and distracted driving.
San Bernardino County Collision Lawyers for Victims
Victims of serious car accidents may suffer from chronic pain and psychological trauma for the rest of their lives. For the victims, the looming bills and other financial burdens can cause a great deal of anxiety and confusion. Personal injury claims can be pursued while waiting for the official investigation results to come in, so long as an experienced lawyer is involved.
If you've been injured in a car accident, you'll need the help of a California accident attorney. The insurance company of the other driver is not on your side. As a result, their job is to pay you the least amount possible. Because of this, you must hire a lawyer to help you with your claim.
At Arash Law, we have a team of experienced San Bernardino collision lawyers who have dealt with a wide range of cases. Let us handle the paperwork so that you can concentrate on your recovery. A personal injury lawyer in California can be reached at (888) 488-1391 for a no-obligation consultation.