One person was killed while another was injured after a fiery wrong-way collision on 210 Freeway on Sunday morning, September 19.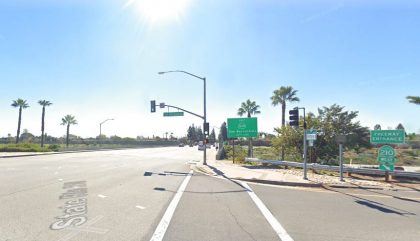 The deadly accident transpired at approximately 2:00 p.m. on the 210 Freeway at the northbound Route 259. Three vehicles were reportedly involved in the collision. One vehicle was heading southbound in the northbound lanes and collided head-on with another oncoming vehicle. A third vehicle was involved as well.
Due to the severity of the impact, all three vehicles sustained major damage in the crash. It's unclear why one of the vehicles was traveling in the wrong direction. One person was killed while another person was rushed to an area hospital with unspecified injuries.
The identities of the involved parties have not been disclosed. It's unclear whether drugs or alcohol were a factor in the crash. Local authorities are further investigating the case.

Fatal Wrong-Way Crash Statistics
Fatal car crashes often take place on the large and congested highways of California. Many people are killed every year on California roadways because of reckless drivers and speeding drivers. In a wrong-way collision, the collision force is increased by the speed and weight of both involved vehicles. There is a lot of energy generated by wrong-way collisions.
In turn, this increased energy means that injuries are more likely to be fatal in this type of crash. Wrong-way collisions often lead to serious injuries, which can lead to permanent disability or even death. Wrong-way collisions are 27 times more deadly compared to other types of collisions.
In the United States, around 355 people are killed every year as a result of wrong-way drivers. With an average number of false collision deaths of 265, 1,34 fatalities are calculated per false collision death. Different factors, including distracted driving, intoxicated driving, and driver over-fatigue, contribute to these accidents.
San Bernardino County Wrongful Death Attorney for Victims of Fatal Wrong-Way Collisions
Wrong-way collisions often lead to serious injuries that can lead to extensive medical treatment or death. Sadly, not all victims will be able to survive a head-on crash. Surviving family members have the right to sue a negligent driver for wrongful death after a fatal head-on collision.
The unforeseen death of a loved one after a fatal car accident can be quite confusing. During this emotionally difficult time, you should not be confused or overwhelmed by wrongful death claims. A fatal car accident attorney from Arash Law can handle the legal issues for you.
The party responsible shall be obliged by law to provide financial compensation for the medical costs of the victim, burial costs, the pain and suffering of the victim's family, and the loss of companionship through a wrongful death claim.
The lawyers of Arash Law are here to help you with your case. Our company has decades of experience and resources to help our customers to obtain the justice they deserve. We have offices across California, including Los Angeles, Sacramento, San Francisco, Riverside, Orange County, and San Diego. Call (888) 488-1391 for a California Death Attorney Free Consultation.