One unidentified man was killed after a deadly collision involving a big rig in Ontario on Monday afternoon, September 13.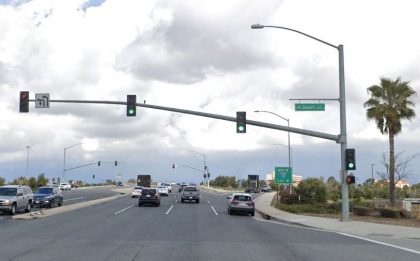 According to the initial reports from local authorities, the collision happened at around 2:45 p.m. on Guasti Road near Cleaveland Road.
A westbound minivan was traveling on Guasti Road when, for unclear reasons, it struck the side of a semi-truck that was pulling onto the road.
Unfortunately, the driver of the minivan sustained fatal injuries in the crash. He was pronounced dead at the scene.
Additional information about the crash is unavailable at the moment. The identities of the involved parties have not been disclosed. An active investigation of the accident is currently underway.

Fatal Big Rig Crash Statistics
Compared to other types of road accidents, big plant accidents are more deadly. It is mainly due to the substantial difference in size between large-scale trucks and other vehicles. A fully loaded big platform requires up to 20-40% more stopping distance.
Big rigs are essential to the economy of California. The California Transportation Department shares that California's major freight modes are semi-trucks. More than 78% of the communities in the State of California rely exclusively on big rigs to transport their cargo. Unfortunately, in recent years, big rig-related accidents have been increasing.
According to the Fatality Analysis Reporting System (FARS) of the U.S. Department of Transport, accidents involving big rigs have increased by 30% since 2009. In 2017 alone, there were 4,102 fatalities involving semi-trucks. Big rig accidents are caused by various factors, such as loss of truck control, pneumatic blowouts, vehicle failure, excessive speed, lane drifting, incorrect truck maneuvering, and driver fatigue.
Wrongful Death Attorney for Victims of Fatal Big Rig Accidents in San Bernardino County
The loss of a loved one in a big rig accident can be devastating and stressful. In the meantime, the victim's family is encouraged to file a wrongful death claim with the help of an attorney. The victim's family may seek compensation for the damages caused by the accident (such as loss of a companion, burial expenses, pain, and distress) through the wrongful death claim.
Arash Law is a California semi-accident law firm, and for several decades, we have been assisting victims of truck accidents such as you. Our dedicated semi-truck accident lawyers are committed to helping you get the right compensation!
You can visit our offices in Los Angeles, Sacramento, San Francisco, Riverside, Orange County, and San Diego for further inquiries and concerns. You can also call us by our hotline number (888) 488-1391 for FREE consultations with a false death counsel.