An unidentified 44-year-old man was killed after a deadly motorcycle crash in Chino Hills on Saturday morning, June 19.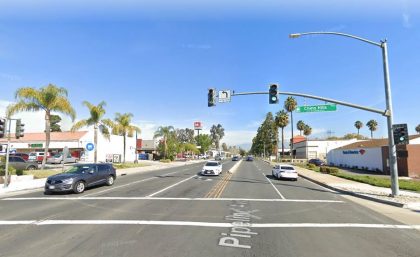 The accident happened at approximately 10:28 a.m. at the intersection of Chino Hills Parkway and Pipeline Avenue.
The 44-year-old man was riding his motorcycle northbound when a car suddenly exited a shopping center and struck him. The motorcyclist sustained fatal injuries from the collision. He was pronounced dead at the scene.
The identity of the motorcyclist has not been disclosed. Local authorities are further investigating the case. Witnesses that can provide additional information about the accident are urged to contact the authorities at 909-477-2800.

Fatal Motorcycle Accident Statistics
Motorcycle accidents tend to be more catastrophic and deadly for the motorcycle rider than the driver and passengers of private vehicles. According to the National Highway Traffic Safety Administration's National Center for Statistics and Analysis, approximately 5,286 motorcyclists were killed in the U.S. in 2016 alone.
California has one of the largest numbers of registered motorcycles in the U.S. There are over 800,000 registered motorcycles in California. In 2017, 16,505 motorcycle accidents occurred on California roadways, which resulted in 15,527 injuries and 541 deaths.
Motorcycle riders are encouraged to dress appropriately and wear a helmet every time they ride their motorcycle to prevent fatal injuries. Wearing helmets were estimated to be 37% effective in preventing motorcycle deaths. Some of the common causes of motorcycle accidents are distracted driving, speeding, drunk driving, reckless driving, bad weather, wrong-way driving, and failure to observe traffic laws.
Wrongful Death Attorney for Victims of Fatal Motorcycle Accidents in San Bernardino County
After suddenly losing a loved one due to a fatal motorcycle accident, it may leave the victim's family vulnerable to manipulation by the other party and insurance companies. The victim's family should pursue a wrongful death claim with their attorney to receive the justice and compensation they deserve. Through the wrongful death claim, families can seek compensation for the damages (such as loss of companionship, pain, suffering, and emotional distress) that the tragic incident has caused them.
Whether a motorcycle crash led to your severe injuries and disability or the death of a family member, contact us. Call (888) 488-1391 to schedule your free consultation anywhere in California. Our offices are conveniently located in Los Angeles, San Diego, San Francisco & Riverside and serve the Irvine, Orange County, Fresno, and Sacramento areas, just to name a few.