Two people were killed while one person was seriously hurt after a motorcycle-pedestrian accident in Victorville on Monday night, January 11.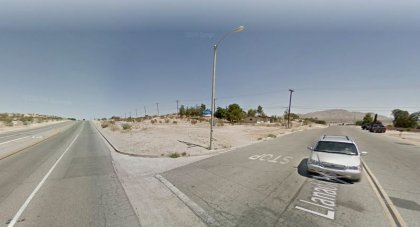 The accident happened at approximately 7:30 p.m. near Village Drive and Llanada Avenue in Victorville. A motorcyclist struck the unidentified pedestrian for unclear reasons. The circumstances leading up to the accident have not been established.
Emergency personnel later arrived at the scene and found three people lying on the roadway. The pedestrian and the motorcycle rider were sadly pronounced dead at the scene. A third pedestrian was reportedly seriously injured from the crash and was airlifted to a nearby trauma center.
The San Bernardino County Sheriff's Department is currently investigating the case. Witnesses that can give more information about the accident are urged to call Deputy S. Lenihan or Deputy C. Bennington at (760) 241-2911 or Sheriff's Dispatch at (760) 956-5001.
Fatal Pedestrian Accident Statistics
Pedestrian accidents are more likely than other types of accidents to involve death given how unprotected pedestrians are when compared to, for example, an accident involving two motor vehicles where both sides to the crash have not only seatbelts and airbags to protect them, but a multi-ton car as well.
Pedestrians currently make up a large percentage of traffic fatalities in the past 33 years. According to the Governors Highway Safety Association, pedestrian fatalities in the U.S. have increased by 27 percent from 2007-2016, while other traffic-related deaths decreased by 14 percent. Some common reasons for pedestrian accidents are negligent driving, speeding, and drivers failing to yield to pedestrians.
A pedestrian accident lawyer from Arash Law will help you stay one step ahead of the insurance company or responsible party and avoid mistakes that would jeopardize your claim. Our attorneys will also perform an immediate investigation to gather evidence while it is still available. We can also handle talks with the insurance company, calculate your damages, and use proven legal strategies during settlement negotiations and potential litigation.
Wrongful Death Attorney for Victims of Pedestrian Accidents in San Bernardino County
It can be quite stressful and devastating to suddenly lose a loved one due to a fatal pedestrian accident. Pending the official investigation results, the victim's family is entitled to seek compensation for the accident's damages through the wrongful death claim. With the wrongful death claim, the victims can seek financial compensation for damages like loss of income, funeral expenses, pain and suffering, and emotional distress.
As experienced California pedestrian accident attorneys, we at Arash Law know how to obtain the maximum compensation available under California law for injuries and deaths to pedestrians that have been caused by negligent drivers, truck drivers, bicyclists, or motorcyclists. Pedestrians are uniquely vulnerable to being injured as compared with those in motor vehicles or even on bikes, a fact that is unfortunately particularly true in California.
Arash Law's experienced personal injury lawyers have extensive expertise and knowledge representing California pedestrians who have been injured or killed in pedestrian accident cases. We have an intimate understanding of the law that applies in such circumstances. We take the time to get to know our clients and their cases in intimate detail, enabling us to obtain the most favorable settlements or jury verdicts possible for our clients.

Visit our offices in Los Angeles, Sacramento, San Francisco, Riverside, Orange County, and San Diego for any inquiries and concerns. You may also call our hotline (888) 488-1391 for a FREE Consultation.