Two people were killed, while three others were injured after a multi-vehicle traffic collision in Fontana on Wednesday afternoon, July 7.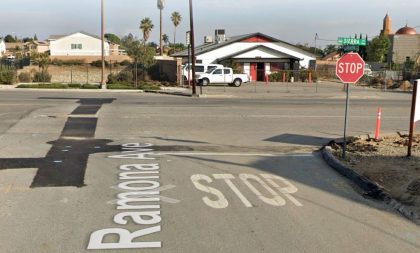 The major collision happened at approximately 2:45 p.m. near the intersection of Sierra and Ramona Avenues in Fontana. Authorities reportedly received a call about a reckless driver driving at high speeds on Sierra and Ramona Avenues.
A southbound green Ford Expedition drove at high speeds on the roadway and struck a red vehicle and two white vehicles. Two people were killed in the mishap. They were pronounced dead at the scene.
Three other people were injured. Two of the injured parties were children. They are currently in critical condition. The identities of the involved parties have not been disclosed.
No arrests have been made at the moment. Local authorities are further investigating the accident.

Fatal Multi-Vehicle Collision Statistics
Car accidents can often lead to irreversible and sometimes fatal consequences. All drivers are encouraged to practice responsible driving to avoid this. Unfortunately, car accidents in the United States are not an uncommon occurrence. Approximately 33,654 fatal motor vehicle crashes were recorded in 2018. Thirty-six thousand five hundred sixty people died that year due to fatal car accidents.
Multi-vehicle accidents are only one type of car accident. When three or more cars are involved in an accident, this type of accident occurs. They are frequently caused by a "chain-reaction" crash, in which one vehicle collides with another, potentially causing it to collide with other cars on the road.
Drivers who operate their vehicles aggressively or recklessly are putting other people's lives unnecessarily at risk. Innocent people shouldn't have to suffer due to someone's careless actions on the road. Drivers who operate their vehicles in such a manner should be held liable for the damages and injuries they cause.
Under California law, reckless driving is either a major traffic violation or an extreme driving offense. The term reckless driving is often interchanged with driving without due care, careless driving, or improper driving. No matter what you call it, it significantly increases the risk of serious car accidents.
San Bernardino County Wrongful Death Attorney for Victims of Fatal Multi-Vehicle Collisions
You may be wondering how you will ever be able to go about your daily life again after losing a loved one from a fatal car crash. There will be no quick fixes, but you can learn to cope and rebuild your life.
Handling a wrongful death claim for a fatal car accident on your own is a difficult task, especially if you lack the benefit of professional legal background. It would be preferable if you had a fatal car accident lawyer representing you and your family.
Our compassionate and experienced California fatal car accident lawyers are here to assist you following the death of a loved one in a car accident. Arash Law has recovered over $500 million in compensation for previous clients just like you.
We assist victims and their families in San Francisco, Riverside, San Jose, San Diego, Sacramento, Sherman Oaks, and other California cities. We also provide legal services in a variety of languages. To schedule your free no-obligation fatal car accident case review, call Arash Law at (888) 488-1391 or contact us online today.