Two people were killed after a deadly two-vehicle traffic collision in Fontana on early Sunday morning, August 15.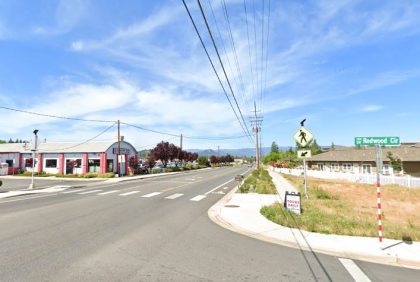 The fatal collision took place at the intersection of Redwood Avenue and Slowbar Avenue at approximately 12:45 a.m. A southbound gray Nissan Versa failed to stop at a red light and struck a westbound black GMC Sierra on Slowbar Avenue.
The driver and the passenger inside the Nissan Vera were both pronounced dead at the scene. The passenger was identified as 47-year-old Blanca E.
The GMC Sierra driver remained at the scene and willingly cooperated with authorities. He was uninjured from the mishap.
The intersection was closed down to give way for the cleanup and investigation. Local authorities are further investigating the case.

Fatal Two-Vehicle Crash Statistics
Car accidents can happen to anyone. Every sixty seconds, at least one car accident happens somewhere in the U.S. The number of individuals killed or injured in motor vehicle accidents in the United States has risen dramatically throughout the years. According to the National Safety Council (NSC), an estimated 38,000 individuals were killed in motor vehicle accidents in the United States in 2019.
Fatal car accidents are common on California's large and busy roadways. Every year, several people are killed on California's highways due to high-speed driving and truck accidents. According to the California Office of Traffic Safety (OTS), 3,563 people were killed in car accidents in the state in 2018. Thousands of people are dealing with grief and unexpected loss as a result of California's catastrophic accidents.
San Bernardino County Wrongful Death Attorney for Victims of Fatal Two-Vehicle Collisions
If you have lost a loved one from a deadly car accident, it's vital that you immediately seek the legal assistance of an experienced car accident attorney. No matter the cause of your loved one's deadly wreck, a fatal car accident lawyer can offer you invaluable direction about what to do next.
Pursuing a wrongful death claim with the assistance of an experienced attorney will allow you to seek compensation for the damages that the accident has cost you. Through the wrongful death claim, the liable party will be required by law to provide financial compensation for the victim's medical bills, funeral expenses, pain and suffering of the decedent, and loss of companionship.
If someone you love died in a car crash, you must act quickly in reaching out to an experienced fatal car accident attorney. The insurance company for the person who caused the accident will begin their investigation of the accident as soon as possible. They take their claims very seriously. You should take yours seriously as well.
Contact our wrongful death attorneys from Arash Law now. We have decades worth of experience and the skill that can help you in winning your claim. Call Arash Law today at (888) 488-1391 or contact us online to schedule your free no-obligation fatal car accident case review.