Two people were killed after a fatal head-on collision in Lucerne Valley on Thursday night, July 15.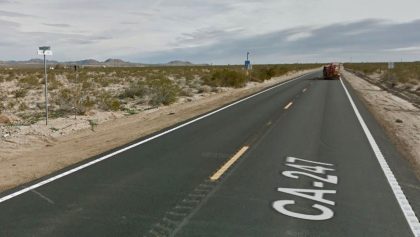 The accident occurred on State Route 247, west of Parmeson Road in Lucerne Valley, at approximately 11:21 p.m. A 2006 Honda Accord was heading westbound on State Route 247 when, for unclear reasons, the driver drifted into the eastbound lanes and collided head-on with a 2006 GMC Yukon driving in the opposite direction.
The Honda driver and his passenger were fatally injured in the mishap. They were pronounced dead at the scene. Meanwhile, another passenger in the Honda and the GMC Yukon driver sustained serious injuries in the crash. They were airlifted to Arrowhead Regional Medical Center for treatment.
Drugs and alcohol were not considered as factors in the collision. Information about the accident is limited at the moment. Local authorities are further investigating the case. Witnesses that can give more information about the case are urged to contact the Victorville CHP office at (760) 241-1186.

Fatal Head-On Collision Statistics
Head-on collisions are one of the most dangerous types of car accidents. The force of a head-on collision is much greater than that of other types of car accidents. The collision force in a head-on collision is increased by the speed and weight of both vehicles involved. Head-on collisions produce a significant amount of energy. As a result of the increased energy, injuries in this type of crash are more likely to be fatal.
According to the United States Department of Transportation's Fatality Analysis Reporting System (FARS), 33,654 fatal vehicle crashes in 2018 caused 36,560 deaths. Although head-on collisions account for only 2% of all accidents, they account for 10% of all fatalities on U.S. roads. Drivers who are distracted or tired are more likely to be involved in a head-on collision.
Wrongful Death Attorney for Victims of Fatal Head-On Collisions in San Bernardino County
Liability can involve complex legal issues and defenses. It might be split between multiple drivers or companies. The defense might even try to say that you were partly at fault for your injuries. The difficulty in navigating this process is why it is essential to work with an experienced California accident lawyer who knows how to prove liability.
If you have lost a loved one from a fatal head-on collision, you have the legal right to seek compensation for the damages you've sustained in the accident through the wrongful death claim. A wrongful death claim will allow the victim's family to receive compensation for the damages such as medical bills, funeral costs, lost wages, and pain and suffering. You can file a wrongful death claim with the help of an experienced attorney.
Arash Law has a proven history of success in auto-accident and wrongful death cases. Our attorneys can assist you with your claim and ensure that the insurance companies will properly compensate you. Call Arash Law today at (888) 488-1391 or contact us online to schedule your free no-obligation fatal car accident case review.