Three people were killed after a deadly head-on collision involving multiple vehicles in Rialto on Monday morning, June 28.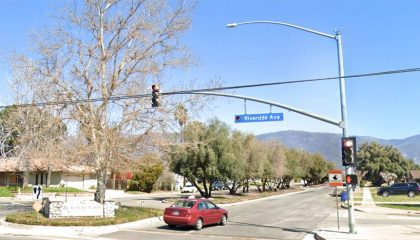 The accident happened around 7:30 a.m. in the 2500 block of South Riverside Avenue near Santa Ana Avenue. A 2020 Nissan Altima was reportedly speeding on the southbound lanes of Riverside Avenue. The driver abruptly turned and rear-ended a Dodge Ram truck.
The Nissan Altima then veered into the northbound lanes, where it collided head-on with a box truck. Three occupants of the Nissan Altima, including the driver, were killed in the accident. The deceased parties were identified as Guadalupe N., 26, of San Bernardino; Salvador L., 20, of Fontana; and Lashon G., 33.
A 21-year-old woman was seriously injured in the mishap. She was immediately taken to an area hospital in critical condition. The crash is currently under investigation. Witnesses that can give more information about the accident are urged to call the department's Traffic Bureau at 909-421-4981.

Fatal Head-On Collision Statistics
A head-on collision occurs when two vehicles collide directly while traveling in opposite directions. Even at low speeds, these collisions can result in serious injuries and even death. Head-on collisions are probably one of the most fatal types of car accidents. During a head-on collision, the collision force is much stronger than other types of car accidents.
The collision force in a head-on collision is increased by the speed and weight of both vehicles involved. Head-on collisions produce a significant amount of energy. As a result of the increased energy, injuries in this type of crash are more likely to be fatal. Although head-on collisions only represent 2 percent of accidents, they account for 10 percent of fatalities on U.S. roadways.
San Bernardino County Wrongful Death Attorney for Victims of Fatal Head-On Collisions
The aftermath of a fatal head-on collision can be extremely overwhelming and stressful for the people who have lost loved ones. After their loved one's tragic death, the victim's family may be able to file a wrongful death claim against the responsible party. Following a fatal head-on collision, surviving family members have the right to sue the negligent driver for wrongful death.
Surviving spouses in California can also sue for loss of consortium. The term "loss of consortium" refers to the emotional losses that occur due to the untimely death of a spouse. It addresses the anguish caused by the loss of affection, comfort, love, and even sexual relations.
If you've been injured or affected by a tragic traffic accident, Arash law is here to assist you. Our firm has decades of experience throughout California and has secured million-dollar settlements and verdicts for our clients. You can visit our offices in Los Angeles, Sacramento, San Francisco, Riverside, Orange County, and San Diego. You may also contact us at (888) 488-1391 for a FREE Consultation.