A 30-year-old male bicyclist was injured after getting struck by a hit-and-run driver in Victorville on Tuesday morning, May 18.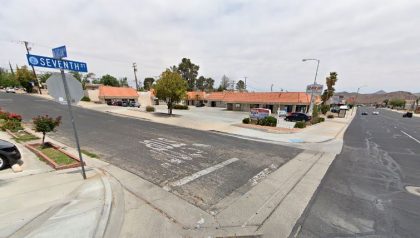 The accident took place in the Seventh Street and Tatam Road areas in Victorville at around 9:48 a.m.
The victim was riding his bicycle across the 7th Avenue outside the pedestrian crossing and was struck by a southbound vehicle.
The female driver that struck the victim paused but eventually left the scene while the victim was lying on the road.
Firefighters later responded to the scene and requested a medical helicopter. The victim was airlifted to a nearby trauma center for treatment.
Local authorities are currently gathering more evidence about the accident. They are attempting to identify the suspect's identity and whereabouts.
Witnesses that can give authorities more information about the accident are urged to contact the Victorville Police Station (760-241-2911).

Hit-and-Run Bicycle Accident Statistics
It is apparent in this case that the liability falls on the hit-and-run driver for leaving the victim and fleeing the scene. The suspect will most likely face criminal charges once caught.
Unfortunately, hit-and-run accidents occur in the U.S. every minute. Every year, approximately 682,000 hit-and-run crashes are recorded all over the country since 2006, with an average of 2,000 reported deaths annually.
There are several reasons why hit-and-run drivers flee the scene. They might be intoxicated or impaired by drugs, face legal difficulties, be uninsured, or be illegal aliens.
California is not as bicycle-friendly as other states. The golden state is one of the most dangerous places for bicyclists. California leads the nation in the number of bicycle fatalities per year.
According to the National Highway Traffic Safety Administration, approximately 455 cyclists in California died from 2016 to 2018.
Personal Injury Attorney for Victims of Bicycle Accidents in San Bernardino County
Bicycles also have the same rights as other vehicles. They have a right to ride in the roadway when there is no bike lane. Unfortunately, other motorists often disregard the rights of bicyclists and ride too closely or try to pass them when it is unsafe to do so. This leads to serious injuries and deaths.
Being injured by another driver in a car accident is never easy, but if the other motorist doesn't even bother to stop, accept responsibility, and provide aid, it makes the situation that much more difficult.
If a hit-and-run driver has injured you, protect your rights by consulting with a lawyer for hit-and-run accidents today. Don't worry about the fees; reputable California lawyers for hit and run cases will not charge you anything until they have collected your claim.
Our legal team at Arash law has the experience, skill, and compassion that will help you with your claim. We have locations conveniently found throughout California with offices in Los Angeles, Sacramento, San Francisco, Riverside, Orange County, San Jose, and San Diego. But we are more than happy to meet with you at your home, office, or anyplace else in the state of C.A. You may also call our hotline (888) 488-1391 for a FREE Consultation.