Injuries were reported after a major multi-vehicle collision in Apple Valley on Wednesday afternoon, June 23.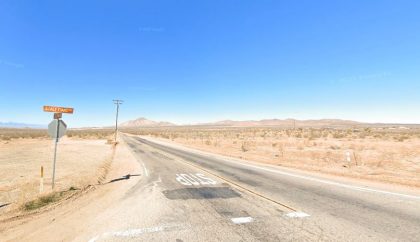 The accident happened on Interstate 15 near Dale Evans Parkway at approximately 3:48 p.m. Several vehicles collided on the roadway for unclear reasons. The number of vehicles involved and why the collision occurred have not been established.
One of the vehicles pulled over to the right-hand side of the freeway, where it was struck by a second vehicle. One person was trapped inside one of the overturned vehicles. Several people were injured as a result of the mishap.
Additional details about the accident are unavailable at the moment. It is unclear whether drugs or alcohol played a role in the collision. Local authorities are further investigating the case. They will attempt to determine the factors that caused the collision and the liability.

Multi-Vehicle Collision Statistics
With a population of around 40 million people, it's no surprise that California is an accident-prone state. Driving anywhere in California is risky. The majority of collisions, however, are preventable. 94% of all accidents are attributable to human error. Multi-vehicle collisions are commonly caused by drunk driving, speeding, reckless and distracted driving.
Multi-vehicle collisions can result in extreme vehicular damage and death. A car accident is classified as a multi-vehicle collision when three or more vehicles are involved. This type of car accident is commonly caused by a "chain reaction," when one car bumps into another, which causes the other to hit the next vehicle. It can be quite challenging to pinpoint liability during a multi-vehicle collision investigation, so it is essential to hire an experienced San Bernardino County wrongful death attorney to conduct an independent investigation.
San Bernardino County Personal Injury Attorney for Victims of Multi-Vehicle Collisions
Injuries sustained from a multi-vehicle collision can often lead to temporary or permanent disability. It can be quite stressful to handle a personal injury claim alone, which is why seeking the assistance of an experienced attorney is highly encouraged.
The liable party will be required by law to provide financial compensation for the victim's medical expenses, lost earnings, emotional trauma, and pain and suffering through the personal injury claim. Attorneys can serve as a helpful legal guide for the victims during this difficult time. Victims can focus on their recovery while their attorneys process all the paperwork and negotiate with insurance companies on their behalf.
Our attorneys from Arash Law are always ready to help you. Whether you were injured in an accident or lost a loved one, our lawyers can serve as a compassionate, helpful legal guide during this difficult time. We're conveniently located throughout California, with offices in Los Angeles, Sacramento, San Francisco, Riverside, Orange County, and San Diego. We are happy to visit you at your home or office. Call (888) 488-1391 for a FREE Consultation with one of our lawyers.