A 28-year-old man identified as Andrew C. was killed in a multi-vehicle traffic collision in Victorville on Thursday night, April 29.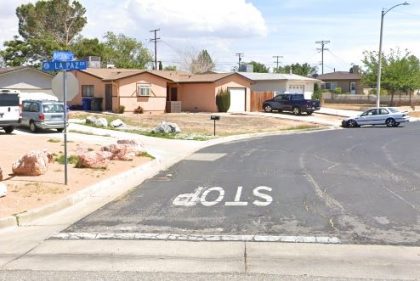 The accident took place in the area of La Paz Drive and Redondo Drive in Victorville at around 11:37 p.m.
An unspecified number of vehicles collided at an intersection in Victorville for unclear reasons. How the collision occurred, and the reason why it happened has not been established.
Claveran, who was one of the drivers, was ejected from his vehicle due to the severity of the impact. He was killed as a result of the collision. He was pronounced dead at the scene.
Claveran was a popular tattoo artist in his area. He was known under the name "Syfer" and was the owner of 4Saken Saints Tattoo in Barstow.
The San Bernardino County Sheriff's Major Accident Investigation Team is currently investigating the case.

Fatal Multi-Vehicle Collision Statistics
Car accidents in the U.S. have been on the rise over the years. Every minute, at least two people die due to a fatal car accident in the country. According to the United States Department of Transportation's Fatality Analysis Reporting System (FARS), there were 33,654 fatal vehicle crashes in 2018, which caused 36,560 deaths.
Multi-vehicle collisions are just one type of car accident. This type of accident usually occurs when three or more cars are involved in the accident. They commonly stem from a "chain-reaction" crash, wherein one vehicle will bump into another, causing it to crash into other cars on the roadway potentially.
Multi-vehicle collisions are commonly caused by drunk driving, speeding, reckless and distracted driving. It can be quite challenging to pinpoint liability during a multi-vehicle collision investigation, so it is essential to hire an experienced Riverside County wrongful death attorney to conduct an independent investigation.
San Bernardino County Wrongful Death Attorney for Victims of Fatal Multi-Vehicle Collisions
The stress and sorrow that the victim's family is experiencing after suddenly losing a loved one from a tragic accident can be overwhelming. One thing that can help them is a wrongful death claim. Through the wrongful death claim, the victim's family can seek compensation for the damages such as funeral expenses, loss of companionship and income, emotional distress, and pain and suffering that the accident has caused them.
Although their loved ones will never be brought back, they can seek justice for them with the assistance of an experienced attorney. Attorneys can serve as a compassionate legal guide during this difficult time.
Arash Law has recovered more than $500 million for previous clients just like you. We serve victims and their families in San Francisco, Riverside, San Jose, San Diego, Sacramento, Sherman Oaks, and many other areas in California. We also offer legal services in many different languages. Call Arash Law today at (888) 488-1391 or contact us online to schedule your free no-obligation fatal car accident case review.