A 35-year-old woman identified as Arceli M. was killed after a multi-vehicle traffic collision on West Mill on Thursday afternoon, April 15.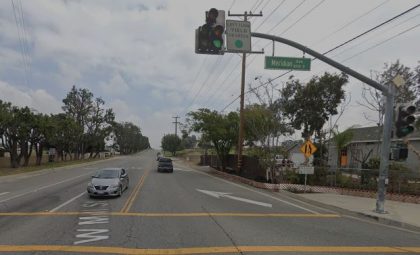 According to the initial reports from local authorities, the accident took place in West Mill Street and Meridian Avenue at around 3:58 p.m.
Three unspecified vehicles collided on the roadway. The circumstances leading up to the collision have not been established.
One woman sustained fatal injuries from the crash. She was later declared dead at the scene.
Additional details about the accident are unavailable at the moment. The San Bernardino Police Department is currently investigating the case.

Fatal Multi-Vehicle Collision Statistics
Approximately 36,000 people die, while 1.9 million people are injured annually due to motor vehicle-related accidents in the U.S. Motor vehicle accidents are one of the leading factors in unintentional injury deaths in California. According to the National Highway Traffic Safety Administration, there were 3,304 fatal car accidents in California in 2017. In 2018, 48 over 100,000 people died from their injuries on average in California.
Multi-vehicle collisions occur when three or more cars are involved in the accident. They commonly stem from a "chain-reaction" crash, wherein one vehicle will bump into another, causing it to crash into other cars on the roadway potentially. These types of crashes are commonly caused by drunk driving, speeding, and distracted driving.
San Bernardino County Wrongful Death Attorney for Victims of Multi-Vehicle Collisions
Losing a loved one from a fatal multi-vehicle collision can be quite devastating and painful for the victim's family. Facing cases like this can be complicated, which is why seeking the assistance of an experienced attorney is essential.
Although receiving compensation doesn't decrease the pain of losing someone you care about, it will ease some of the stress brought about by your loss. It would help if you didn't have to deal with a financial weight at this challenging time. Attorneys can file a wrongful death claim on your behalf and negotiate with insurance companies and ensure that you will get the compensation you rightfully deserve.
A fatal car accident attorney from our office can handle the legal issues for you. Call Arash Law today at (888) 488-1391 or contact us online to schedule your free no-obligation fatal car accident case review.