A 91-year-old woman identified as Antonia P. was killed while five others were injured after a two-vehicle car crash in Redlands on Saturday night, April 17.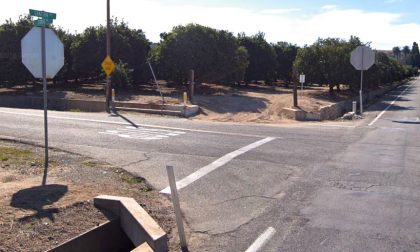 The deadly collision transpired at approximately 11:12 p.m. at the intersection of Crafton Avenue and Citrus Avenue in Redlands.
A Mazda CX-5 was initially heading east on Citrus Avenue when it stopped at a stop sign. The driver then made a left turn onto northbound Crafton Avenue but was unfortunately struck by a southbound Mazda6 that drove through the stop sign.
The Mazda6 then crashed into the left front side of the Mazda CX-5. The 91-year-old woman who was a passenger of the Mazda CX-5 was killed due to the collision.
Five others sustained varying degrees of injuries from the crash. They were all taken to different area hospitals for treatment.
The California Highway Patrol is investigating the case further. They will attempt to piece together witness statements and evidence to determine which party is at fault for the collision.

Fatal Two-Vehicle Collision Statistics
Fatal car crashes frequently occur on California's large and congested highways. Numerous individuals are killed each year on California's roads due to travel at high speeds and truck accidents.
Tens of thousands of drivers and passengers lose their lives each year due to crashes. According to the United States Department of Transportation's Fatality Analysis Reporting System (FARS), there were 33,654 fatal vehicle crashes in 2018, which caused 36,560 deaths.
Fatal motor vehicle accident victims can be of any age. They are often following the law and are usually wearing their seatbelts for safety. Common reasons why car accidents occur are distracted driving, drunk driving, defective vehicles, and tired drivers.
San Bernardino County Wrongful Death Attorney for Victims of Two-Vehicle Collisions
It can be quite devastating and stressful to suddenly lose a loved one due to a fatal two-vehicle collision. A wrongful death car accident lawsuit can also help pay for the high medical expenses and other costs incurred due to the crash. It can also help provide financial support for those who have lost income because of an injury or an unforeseen death.
An experienced attorney can help you in filing a wrongful death claim. They can serve as a helpful legal guide for the victims during this difficult time. Our team of compassionate and experienced California fatal car accident lawyers is available to help you after a loved one's death in a car accident. We will vigorously fight for their client's rights and best interests while ensuring that the liable party will be held accountable for their negligence.
Call Arash Law today at (888) 488-1391 or contact us online to schedule your free no-obligation fatal car accident case review.