One unidentified person was hurt after a two-vehicle traffic collision in Crestline on Monday afternoon, May 3.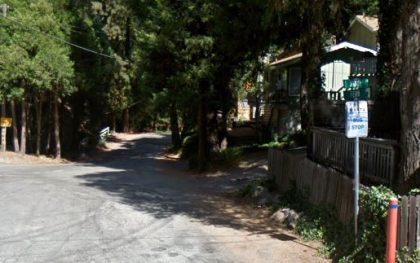 According to the initial reports from the California Highway Patrol, the accident happened at approximately 2:00 p.m. in the 777 block of Fern Drive in Crestline.
A black sedan and another unspecified vehicle collided on the roadway under unclear circumstances. The reason why the accident occurred has not been established.
A woman who was riding the black sedan managed to escape from the vehicle after the crash.
One person was injured as a result of the collision. They were immediately transported via ambulance to St. Bernardine Medical for treatment.
It is unclear whether drugs or alcohol were a factor in the collision. The California Highway Patrol is currently investigating the case.

Two-Vehicle Collision Statistics
Every sixty seconds a car accident occurs in the U.S. Every year, approximately 6 million car accidents occur across the country. Fatal car crashes frequently occur on California's large and congested highways. Numerous individuals are killed each year on California's roads due to travel at high speeds and truck accidents.
Car accidents are one of the leading factors of injury deaths in California. According to the National Highway Traffic Safety Administration (NHTSA), over 3,304 recorded fatal car accidents in California in 2017.
San Bernardino Personal Injury Attorney for Victims of Fatal Two-Vehicle Collisions
Your damages are the losses that the negligent driver caused. There are many other losses you might suffer as a result of a car accident. Some of these (like auto repair bills) are easy to value. Others (like pain and suffering) are more difficult. Insurance companies are notorious for trying to devalue the losses that are hard to value.
As the bills stack up, you might wonder when you'll receive payment for your damages. Speaking with an attorney is often the first step in getting your medical bills paid. Your accident may have left you with high hospital costs, ambulance fees, surgeries, medical equipment, disability, rehabilitation, or live-in care.
If you've suffered injuries in a car crash, you need legal advice from experienced California accident lawyers. The other driver's insurance company is not on your side. Their job is to pay you as little as possible.
No matter what the circumstances of your car crash, you have options in front of you. Talking to an attorney before speaking to an insurance claims adjuster can give you all the information and confidence you need during this difficult time. Call Arash Law today at (888) 488-1391 or contact us online to schedule your free no-obligation fatal car accident case review.