One unidentified woman was injured after getting hit by a pickup truck in Redlands on Sunday evening, January 10.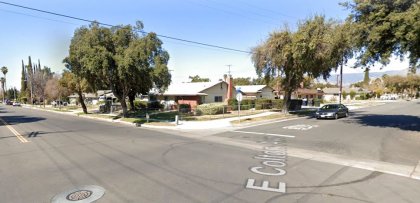 According to the local authorities' initial reports, the accident took place at Colton Avenue and Lincoln Street at around 6:30 p.m. A 37-year-old woman was running across the Redlands intersection when a passing Toyota Tacoma struck her.
The woman was seriously hurt by the accident. She was hospitalized with multiple fractures. Information about the involved driver has not been disclosed.
The Redlands Police Department's traffic bureau is currently investigating the accident. They will attempt to determine the factors that may have affected the crash.
Pedestrian Accident Statistics
Pedestrians are more vulnerable to the dangers of the roadway compared to passengers of private vehicles. Unlike passengers of private cars with airbags and seat belts to protect them, pedestrians do not have any protection that can help them avoid sustaining fatal injuries.
According to the Governors Highway Safety Association, approximately 6,227 pedestrians were killed in the U.S. back in 2018, a 250 increase from the previous year.
A pedestrian accident lawyer from Arash Law will help you stay one step ahead of the insurance company or responsible party and avoid mistakes that would jeopardize your claim. Our attorneys will also perform an immediate investigation to gather evidence while it is still available. We can also handle talks with the insurance company, calculate your damages, and use proven legal strategies during settlement negotiations and potential litigation.
San Bernardino Personal Injury Attorney for Victims of Pedestrian Accidents
It can be quite challenging to deal with significant injuries caused by pedestrian accidents as it has the potential to disrupt all aspects of your life, such as family, work, and finances.
When facing cases like this, it's vital to have an experienced San Bernardino County personal injury attorney conduct an independent probe and process a personal injury claim. Through the personal injury claim, attorneys can negotiate with insurance companies on behalf of their clients to ensure that they will be fairly compensated.
The experienced personal injury attorneys at Arash Law are different from personal injury attorneys at other firms in the careful attention we give to each case and the meticulous preparation to build every client's case. As a result of this philosophy and approach, we have been able to successfully recover for our clients in the form of both sizable settlements and jury verdicts on behalf of a large percentage of our clients.

Our lawyers at Arash Law are ready to help you. We will actively fight for your rights and ensure that you get the compensation that you deserve. Our firm has been around for decades, with offices conveniently spread throughout California. You are free to pay us a visit at any of our offices in Los Angeles, Sacramento, San Francisco, Riverside, Orange County, and San Diego. You may also call us at (888) 488-1391 for a FREE Consultation.