An unidentified 40-year-old pickup truck driver was killed after a head-on collision involving a big rig in Lucerne Valley on Wednesday night, April 7.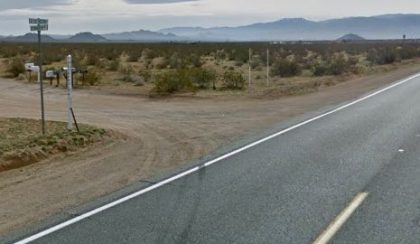 The fatal collision happened at the intersection of State Route 247 and Selmadolph Street in Lucerne Valley at around 7:10 p.m.
A 2002 Chevy pickup truck was initially traveling southbound on State Route 247 when, for unclear reasons, it veered onto the opposite lane.
The Chevy pickup truck then collided head-on with a northbound double tanker 2020 Peterbilt.
The Chevy driver sustained fatal injuries from the collision, and he was later pronounced dead at the scene.
The California Highway Patrol is currently investigating the cause of the fatal collision. Witnesses that can give additional helpful information about the accident are urged to call the authorities at 209-385-4725.

Fatal Head-On Collision Statistics
In a head-on collision, the collision force is increased by both involved vehicles' speed and weight. There is a lot of energy generated by head-on collisions. In turn, this increased energy means that injuries are more likely to be fatal in this type of crash.
Although head-on collisions only represent 2 percent of accidents, they account for 10 percent of fatalities on U.S. roadways. The injuries that can be survived can be severe, so victims of a head-on collision are also more likely to have permanent brain damage, amputations, or disabilities.
In this case, the crash is more fatal as a big rig was involved in the collision. The immense size difference between a big rig and other vehicles can affect the severity of the involved party's injuries and damages. A fully loaded big rig needs as much as 20 to 40 percent more stopping distance.
San Bernardino County Wrongful Death Claim for Victims of Fatal Head-On Collisions
In a wrongful death suit, the survivors sue the person responsible for an untimely death and the financial losses they caused. These losses can include funeral and burial expenses, as well as all the lost wages the victim would have earned between the time of the accident and his or her expected retirement.
If you or someone you care about has been injured or killed in a semi-truck accident, you have endured one of the most terrifying, dangerous, and violent kinds of accidents that occur on our beautiful California roadways.
The experienced auto accident lawyers at Arash Law have decades of experience and have collected over 200 million dollars for clients across the state. We serve clients in San Francisco, Riverside, San Jose, San Diego, Sacramento, Sherman Oaks, and throughout California.
We fight hard to protect our clients' legal rights so they can focus on recovering from their injuries. Call (888) 488-1391 or contact us online to schedule your free consultation.