One person was seriously injured after a fiery traffic collision involving two big rigs in Baker on early Thursday morning, May 27.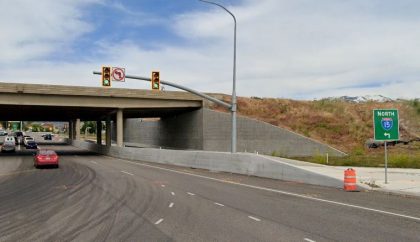 The major collision happened at approximately 5:19 a.m. on northbound Interstate 15 near mile marker 143.
Two tractor-trailers collided on the northbound lanes for unclear reasons. The circumstances leading up to the accident have not been established. One of the semi-trucks caught fire after the crash.
One person sustained life-threatening injuries as a result of the collision. He/she was airlifted to a nearby trauma center for treatment. All three lanes on the northbound 15 were temporarily closed to give way for the cleanup and investigation.
Additional details about the accident are unavailable at the moment. Local authorities are currently investigating the case.

Tractor-Trailer Accident Statistics
The term big rigs refer to the massive trucks that swarm our roadways and go by the name of 18-wheelers, tractor-trailers, semi-trucks, dump trucks, and semis. The trucking industry is a multi-billion dollar industry that turns over massive profits. However, it must adhere to strict rules and regulations to help keep everyone on our road system safe. When the industry chooses to cut safety corners to keep up with demand and improve their bottom line, they endanger motorists everywhere.
According to the U.S. Department of Transportation data, almost 4,000 people were killed in tractor-trailer accidents in the U.S. back in 2015. The number of semi-truck accident fatalities from 2009-2015 rose to a whopping 22 percent. Eleven percent of all traffic fatalities also involved a tractor-trailer back in 2015.
Tractor-trailer crashes, such as in this case, are caused by various factors such as loss of control of the truck, a tire blowout, a disabling or non-disabling vehicle failure, speeding, lane drifting, improper truck maneuvering, and driver fatigue.
San Bernardino County Personal Injury Attorney for Victims of Tractor-Trailer Accidents
It can be quite challenging to deal with injuries caused by a semi-truck accident as it can potentially affect all aspects of life, such as family, work, and finances. Semi-truck accidents are exceedingly dangerous accidents, and semi-truck claims are exceedingly complicated claims.
Relying upon the insurance company to cover your expenses is not in your best interest; you need a skilled semi-accident attorney from California on your side. Arash Law will fight the insurance companies while you focus on your recovery.
Your rights and the financial compensation to which you are entitled matter far too much. However, not to advocate for justice in your case aggressively. If a big rig leaves you injured, consult with a knowledgeable semi-accident attorney today.
If an accident involving a tractor-trailer leaves you or someone you love injured, it's time to contact an 18-wheeler accident law firm. The dedicated legal team at Arash Law in California has the experience, skill, and compassion to help guide your claim toward its best possible resolution. Call (888) 488-1391 for a FREE Consultation with a wrongful death attorney in California.