An 86-year-old man identified as Byungsun H. was killed after his mobility scooter was struck by a passing vehicle in Chula Vista on Wednesday morning, February 24.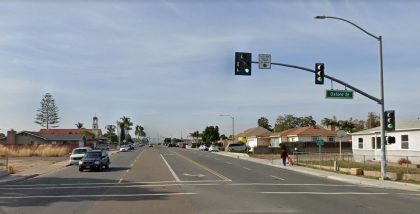 The accident transpired at approximately 9:57 a.m. at the intersection of Oxford Street and Oxford Court in Chula Vista.
The victim was riding his mobility scooter when an eastbound Hyundai Santa Fe suddenly struck him at the intersection for unclear reasons.
The Hyundai driver remained at the scene and cooperated with local authorities.
The victim was rushed to the UC San Diego Medical Center for treatment, but he later succumbed to his injuries and was pronounced dead.
Local authorities are currently investigating the case. They will attempt to determine the factors and the liability in the accident.

Fatal Scooter Accident Statistics
Electric scooters have become a familiar sight on the streets of California. They have quickly become one of the most convenient and inexpensive methods of traveling short distances across our state's major cities. Unfortunately, they have also caused many serious injuries, and the number of accidents is undoubtedly on the rise.
According to the medical data recorded by two UCLA hospitals in Los Angeles and Santa Monica, approximately 249 emergency room visits between September 1, 2017, and August 2018 are related to standing electric scooters. Most of these patients were either struck by vehicles or fell off their electric scooters.
Electric scooter accidents can lead to severe injuries such as dislocations, bone fractures, lung contusions, soft-tissue injuries, and a splenic laceration.
San Diego County Wrongful Death Attorney for Victims of Fatal Scooter Accidents
You have the legal right to be compensated for any personal injuries you sustain as the result of another person's negligence. Without the advice of an experienced personal injury lawyer, your legal rights can be put at risk. It is important to get legal advice as soon as possible after any accident, including an e-scooter accident.
Our attorneys from Arash Law can serve as a compassionate, helpful legal guide during this difficult time for the grieving family. They will vigorously fight for their client's rights and best interests while ensuring that the liable party will be held accountable for their negligence.
It can be difficult to know what to do after any traffic accident. Electric scooters can make an accident case even more confusing. Contact Arash Law today at (888) 488-1391 or contact us online to schedule your free consultation with one of our experienced scooter injury lawyers. We have over twenty years of experience, and we have recovered over 200 million dollars for our clients. We have helped injury victims in San Francisco, Riverside, San Jose, San Diego, Sacramento, Sherman Oaks, and California.