An unidentified man was seriously hurt after a motorcycle crash in Valley Center on Monday morning, July 26.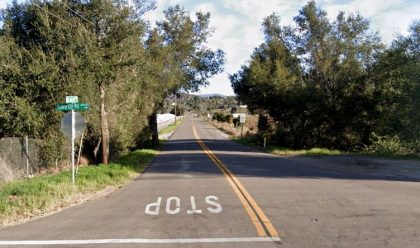 According to the initial reports from local authorities, the collision happened at approximately 9:26 p.m. at 29465 Valley Center Road.
An SUV and a motorcycle collided on the roadway for unclear reasons. How the accident occurred, and the reason it happened has not been established.
The motorcycle rider sustained life-threatening injuries from the crash. His identity has not been disclosed. It is unclear whether drugs or alcohol played a role in the collision.
Information about the accident is limited at the moment. Local authorities are further investigating the cause of the crash.

Motorcycle Accident Statistics
The use of motorcycles has become a popular alternative to driving automobiles, particularly when traveling short distances. Riding a motorcycle, on the other hand, entails greater risks than driving a car. Motorcycle accidents are highly prevalent across the United States. During the year 2018, approximately 82,000 motorcycle-related injuries were reported, and 4,985 people were killed in motorcycle accidents, according to official statistics.
Some common injuries that motorcyclists sustain from accidents are road rash, brain injuries, and broken bones. However, there is a way to prevent sustaining fatal injuries from a motorcycle accident. Motorcycle riders are advised to dress appropriately and wear a helmet whenever they ride their motorcycle. Helmet use was found to be 37 percent effective in reducing motorcycle fatalities.
Personal Injury Attorney for Victims of Motorcycle Accidents in San Diego County
Hiring someone to represent your interests, without a doubt, requires extra caution. You need to trust that the law firm you choose is looking out for your best interests and is committed to fighting for you in court.
Personal injury cases can quickly become complicated, particularly when reviewing medical evidence and determining what factors contributed to your injury. Putting together the right materials to present a compelling case can take time and expertise. That is why you must hire a reputable California personal injury law firm.
Our attorneys from Arash Law have the experience, skill, and compassion to assist you in reaching the best possible resolution for your claim. Your rights and continued recovery are far too important to leave up to chance – or the insurance company.
Our law firm has offices in Los Angeles, Sacramento, San Francisco, Riverside, Orange County, San Jose, and San Diego, all conveniently located throughout California. However, we would be delighted to meet with you at your home, office, or any other location in the state of California. Call (888) 488-1391 today to find semi-truck accident lawyers near me. We're here to help you 24 hours a day, seven days a week, whenever you need us.