A 34-year-old woman was killed after her bicycle was hit by a vehicle in La Jolla on Wednesday afternoon, June 23.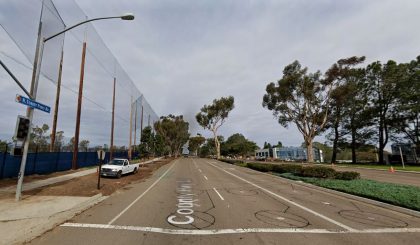 The fatal collision happened at approximately 4:20 p.m. on the southbound lanes of North Torrey Pines Road near La Jolla Village Drive.
The 34-year-old woman was riding her bicycle in the right lane when she merged into the left lane, where a 2005 Mercedes-Benz SL500 rear-ended her.
The woman was fatally injured from the crash. She was pronounced dead at the scene. Her identity has not been disclosed. The driver remained at the scene and cooperated with local authorities.
Alcohol and drugs were not considered factors in the accident. Details regarding the crash are limited at the moment. The crash is currently under investigation.

Fatal Bicycle Accident Statistics
In a collision between a bicycle and a motor vehicle, the vehicle always wins. Bicyclists are what the law calls "vulnerable road users," or those at the highest risk of injury in an accident. Even with bicycle helmets, bicyclists can sustain serious and life-threatening injuries in collisions with vehicles.
Motorists often disregard bicyclists' rights and ride too closely or try to pass them when it is unsafe to do so. This leads to serious injuries and deaths. Statistics show that California leads the nation in the number of bicycling crash deaths per year. The majority of these crashes occur in urban areas, where cars and bicycles interact most often. According to the National Highway Traffic Safety Administration, approximately 455 cyclists in California died from 2016 to 2018.
San Diego County Wrongful Death Attorney for Victims of Fatal Bicycle Accidents
The sudden death of a loved one may bring immense pain and trauma to the victim's family. They may also be left to deal with high medical bills and funeral costs. Filing for a wrongful death claim is necessary as the victim's family will receive compensation for the damages, such as medical expenses, lost earnings, emotional trauma, and pain and suffering that the tragic accident has caused them.
Our attorneys at Arash Law can assist you with your case. We understand the grief you are going through with the sudden death of your loved one. To make it less stressful for you, we can file a claim and talk with the insurance company on your behalf. In the event of any bicycle accident in California, speak to Arash Law about your possible options. Call (888) 488-1391 or contact us online.