A 44-year-old man was killed after a fatal head-on traffic collision in Vista on Saturday afternoon, July 24.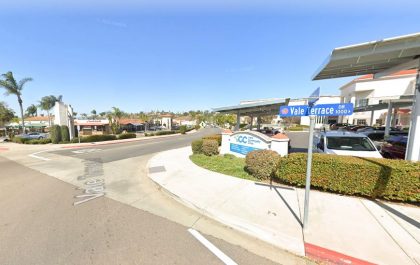 The deadly accident occurred in the 1000 block of Vale Terrace Drive in Vista at approximately 1:35 p.m. A white Mazda sedan operated by the 44-year-old man was driving at high speeds on Veil Terrace Drive. He later lost control of his vehicle and collided head-on with a westbound Chevrolet Silverado.
The Mazda driver was fatally injured in the collision. He was rushed to Palomar Medical Center, where he later died while undergoing treatment. A passenger in the Mazda was also hospitalized with major injuries.
Meanwhile, the pickup truck driver, who was only identified as a 77-year-old man, was taken to Scripps Memorial Hospital with serious injuries. The identities of the involved parties have not been disclosed. It is unclear whether drugs or alcohol played a role in the collision. Local authorities are further investigating the cause of the collision.

Fatal Head-On Collision
The number of victims of motor vehicle-related accidents in the U.S. has increased immensely throughout the years. The National Safety Council (NSC) reports that an estimated 38,000 people were killed in U.S. motor vehicle accidents in 2019. In this case, a head-on collision transpired. Head-on collisions are accidents that involve extreme force. There is a lot of energy generated by head-on collisions.
In turn, this increased energy means that injuries are more likely to be fatal in this type of crash. Although head-on collisions only represent 2 percent of accidents, they account for 10 percent of fatalities on U.S. roadways. Speeding was considered a factor in the accident.
Speeding is one of the significant causes of car accidents in California but in the whole United States. Accident deaths have increased a whopping 23.5% since 2013, California, accounting for 11% of the nation's auto-related deaths. Nine hundred twenty-five people are killed on average as a result of speeding.
The driver who caused the accident is liable to the other involved parties for paying their damages, such as those just listed. In California, the fault for a collision depends on which driver negligently caused the accident. Sometimes both drivers can be at fault. Even if this happens, one driver might be able to recover damages from the other driver.
San Diego County Wrongful Death Attorney for Victims of Fatal Head-On Collisions
Head-on collisions can result in life-threatening injuries. As a result, not all victims will be able to survive a head-on collision. After a fatal head-on collision, surviving family members have the right to sue a negligent driver for wrongful death.
While pursuing a wrongful death claim can be difficult, it does provide some closure for bereaved family members. It also makes California's roads safer for everyone who uses them. In a wrongful death lawsuit, the survivors seek compensation from the person who caused their loved one's untimely death. Funeral and burial expenses, as well as all lost wages the victim would have earned between the time of the accident and their expected retirement, are examples of these losses.
If you are looking for an attorney to help you with your claim, look no further. Our attorneys from Arash Law are here to assist you. Call Arash Law today at (888) 488-1391 or contact us online to schedule your free no-obligation fatal car accident case review.