An unidentified man was killed after a fatal motorcycle crash in the Miramar area on late Friday night, June 25.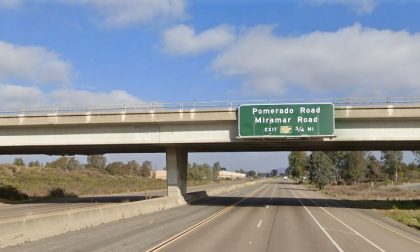 According to the California Highway Patrol reports, the accident happened at around 11:43 p.m. on Interstate 15 at Miramar Way.
A motorcyclist was speeding along Interstate 15 and rear-ended a bus in the right HOV lane. The motorcyclist sustained life-threatening injuries from the accident.
The motorcyclist was pronounced dead at the scene. The identities of the involved parties have not been disclosed. No arrests have been made at the moment.
Local authorities are further investigating the case. They will attempt to determine why the motorcyclist was speeding at the time of the accident and whether the other party should be held liable for the crash.

Fatal Motorcycle Rear-End Crash Statistics
Motorcyclists are highly vulnerable to collisions and can easily sustain catastrophic and fatal injuries. According to National Highway Traffic Safety Administration (NHTSA) statistics, motorcycle riders have 16 times the risk of injury and 35 times the risk of a fatal crash compared to car passengers. California has one of the largest numbers of registered motorcycles in the U.S. There are over 800,000 registered motorcycles in California. In 2017, 16,505 motorcycle accidents occurred on California roadways, which resulted in 15,527 injuries and 541 deaths.
Some of the common reasons motorcycle accidents happen are distracted driving, speeding, drunk driving, reckless driving, bad weather, wrong-way driving, and failure to observe traffic laws. Motorcyclists are encouraged to dress appropriately and wear a helmet every time they ride their motorcycle to avoid life-threatening injuries. Wearing helmets was estimated to be 37% effective in preventing motorcycle deaths.
San Diego County Wrongful Death Attorney for Victims of Fatal Motorcycle Rear-End Collisions
Motorcycle accidents are more fatal than other types of collisions. If your loved one was killed in a fatal traffic crash, you have the right to file a wrongful death claim with the help of an experienced attorney. The liable party will be required by law to provide financial compensation for medical bills, funeral expenses, pain, and the decedent's suffering through the wrongful death claim.
Motorcycle accident attorneys at Arash Law have decades of experience handling these types of collisions throughout California. We've helped thousands of people recover from similar accidents to yours. Our mission is to protect crash victims' rights and assist them in negotiating with large insurance companies that do not have their best interests in mind. You have nothing to lose by getting in touch with us.
We provide free consultations with no obligation to hire us. We also work on a contingency fee basis, which means you don't have to pay anything unless we win you compensation. Contact us online or by phone at (888) 488-1391.