An unidentified 50-year-old man was killed after a deadly pedestrian crash in Rancho Peñasquitos on Saturday evening, September 4.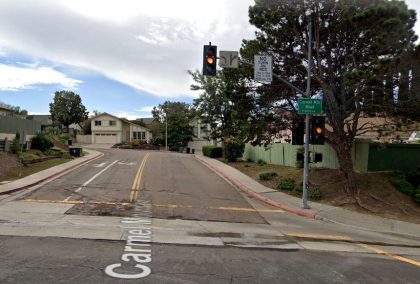 The accident took place on Carmel Mountain Road near Freeport Road in Rancho Peñasquitos at approximately 10:00 p.m.
The man reportedly attempted to cross the roadway in a dark area outside of a marked crosswalk when a 2017 Hyundai Elantra suddenly struck him.
The unidentified man sustained fatal injuries in the crash. He was unfortunately pronounced dead at the scene.  His identity has not been disclosed. Information about the accident is limited at the moment.
It's unclear whether the Hyundai driver was arrested for any charges. Witnesses that can give more information about the accident are urged to contact Crime Stoppers at 888-580-8477.

Fatal Pedestrian Accident Statistics
Pedestrian accidents frequently result in serious injury or even death. Unlike passengers in private vehicles and motorcycle riders, this is because pedestrians are not protected from fatal accidents. Pedestrian-vehicle accidents are a significant issue in the United States. Every 113 minutes, a pedestrian is killed in a traffic accident, and every eight minutes, a pedestrian is injured. According to the NHTSA, 6,205 people were killed in fatal pedestrian accidents in 2019.
Pedestrians currently make up a large percentage of traffic fatalities in the past 33 years. According to the Governors Highway Safety Association, pedestrian fatalities in the U.S. have increased by 27 percent from 2007-2016, while other traffic-related deaths decreased by 14 percent. Some common reasons for pedestrian accidents are negligent driving, speeding, and drivers failing to yield to pedestrians.
San Diego County Wrongful Death Attorney for Victims of Fatal Pedestrian Accidents
Every day, accidents occur on U.S. highways. However, when an accident occurs to you or a loved one, the outcome can be unpredictable. You do not have to go through this alone if you have lost a loved one in a fatal pedestrian accident. In this difficult time, experienced attorneys can provide you with both legal advice and emotional support.
After losing a loved one, you may still be overcome with grief, leaving you vulnerable to insurance company manipulation. Consult an attorney as soon as possible to protect your rights. Our attorneys from Arash Law will fight hard to ensure that our clients will receive the compensation they rightfully deserve.
Arash Law's California pedestrian accident lawyers have decades of experience in settlement negotiations and litigation, and they know what it takes to win California pedestrian accident claims. Call us now at (888) 488-1391 for a Free Consultation, or come to one of our offices in Los Angeles, Sacramento, San Francisco, Riverside, Orange County, or San Diego.