One person was killed while another was injured after a head-on traffic collision in Mission Valley on Tuesday afternoon, July 20.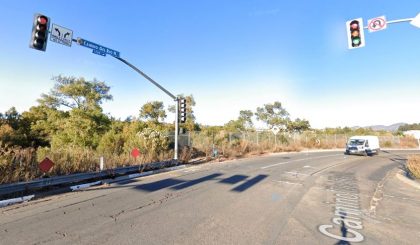 The fatal accident happened at approximately 4:00 p.m. in the 3400 blocks of Camino Del Rio North, between Interstate 15 and 805. Two unspecified vehicles collided in Mission Valley for unclear reasons. The circumstances leading up to the accident have not been established.
One of the involved drivers was fatally injured in the accident. He was unfortunately pronounced dead at the scene. Another person was rushed to Sharp Memorial Hospital with unspecified injuries. The identities of the involved parties have not been disclosed.
It's unclear whether drugs or alcohol played a role in the collision. Information about the accident is limited at the moment. The case is currently under further investigation.

Fatal Head-On Collision Statistics
Car accidents in the U.S. are becoming a growing concern. According to the United States Department of Transportation's Fatality Analysis Reporting System (FARS), 33,654 fatal vehicle crashes in 2018 caused 36,560 deaths.
In this case, a head-on collision occurred. A head-on collision occurs when two vehicles collided head-on while traveling in opposite directions at the same speed and direction. The consequences of these collisions can be severe, even at low speeds, and can even result in death.
Head-on collisions can result in catastrophic injuries. Sadly, many of these injuries are long-term, and long-term injuries can result in years or even decades of discomfort and suffering. Even though head-on collisions account for only 2 percent of all accidents, they are responsible for 10 percent of all fatalities on U.S. highways. These accidents are caused by various reasons, such as distracted driving, drunk driving, driver over-fatigue, and mechanical failure.
San Diego County Wrongful Death Attorney for Victims of Fatal Head-On Collisions
It is common for those who have lost loved ones in a fatal head-on collision to feel overwhelmed and stressed in the aftermath of the accident. Upon learning of their loved one's untimely death, the victim's family may be able to file a wrongful death claim against the party who was responsible. Following a fatal head-on collision, the surviving family members have the right to file a wrongful death lawsuit against the negligent driver.
A wrongful death claim can help the victim's family receive compensation for the damages the accident has caused them. A lawsuit for wrongful death in a car accident can also help pay for the high medical bills and other expenses incurred due to the accident. It can also assist in providing financial assistance to those who have lost their income due to an injury or an unexpected death.
We have experienced attorneys in Arash Law that can help you with your claim. You can visit our offices in Los Angeles, Sacramento, San Francisco, Riverside, Orange County, and San Diego. You may also contact us at (888) 488-1391 for a FREE Consultation.