An unidentified pedestrian was killed after getting struck by a freight train in Oceanside on Saturday night, July 17.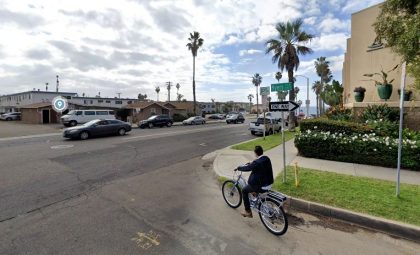 The fatal accident happened at approximately 10:00 p.m. at the Oceanside blvd crossing near S. Myers street. A Burlington Northern Santa Fe Railway train was heading southbound when it suddenly struck a pedestrian. It is unclear why the pedestrian was on the railroad tracks at the time of the accident.
The pedestrian was fatally wounded in the mishap and was later pronounced dead at the scene. Additional information about the accident is unavailable at the moment. The identities of the involved parties have not been disclosed.
Local authorities are actively investigating the accident. Witnesses that can give more information about the mishap are urged to contact the Sheriff's Department's non-emergency line at (858) 565-5200

Fatal Train Accident Statistics
Almost everyone uses public transportation at some point in their lives. It's a cheap way to get around town without having to worry about finding a parking spot or paying for gas. Accidents involving public vehicles are unfortunately on the rise. According to the US Department of Transportation, about 5,800 train-car collisions occur in the US each year, with the majority of them occurring at railroad crossings.
Since 1997, there have been more than 7,200 pedestrian railway-related deaths in the United States. Pedestrian railroad accidents are now one of the most common causes of death on American railways. Bus and train accidents typically involve lots of people and result in multiple injuries or fatalities. There are a few different parties that may be liable for your injuries after a public transit accident. If a negligent driver caused your crash, they might be personally responsible for your damages.
Wrongful Death Attorney for Victims of Fatal Train Accidents in San Diego County
Victims of train accidents in California have the legal right to be compensated for all the losses they suffer. This includes medical bills, pain, and suffering, lost wages, decreases to future income potential, scarring or disfigurement, decreased enjoyment of life, and many other intangible losses.
If you or a loved one have been recently involved in such a crash, reach out to Arash Law. We want to help you defend your rights as an injured victim. Arash Law's experienced personal injury lawyers have extensive expertise and knowledge representing California pedestrians who have been injured or killed in pedestrian accident cases. The best accident lawyers in California are right here at Arash Law. Our skilled injury attorneys have decades of experience, and we have collected over 200 million dollars for clients across the state.
We have an intimate understanding of the law that applies in such circumstances. We take the time to get to know our clients and their cases in intimate detail, enabling us to obtain the most favorable settlements or jury verdicts possible for our clients. Our injury lawyers work on a contingency-fee-basis, meaning we only get paid if or when you get paid first. Call (888) 488-1391 to get started.