A 20-year-old man was seriously hurt after a major rear-end crash in El Cajon on Thursday afternoon, June 17.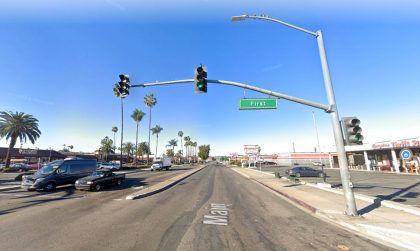 The major crash transpired at around 4:50 p.m. on Interstate 8, east of First Street in El Cajon. A 64-year-old man was driving his 1994 Chevrolet Astrovan failed to slow down when the driver in front of him braked. The Chevrolet then rear-ended the 2001 Toyota Tacoma pickup in front of him.
Due to the severity of the impact, the Chevrolet veered off into a concrete flood canal, where it rested on its roof. The Chevrolet driver sustained minor injuries and was treated at the scene. Meanwhile, the pickup truck driver was seriously injured and was taken to Sharp Memorial Hospital for further treatment.
Both drivers were wearing seatbelts at the time of the accident. Drugs and alcohol were not considered as factors in the crash. The accident is currently under investigation.

Fatal Rear-End Collision Statistics
Rear-end accidents are some of the most common types of car accidents in the state of California. According to the California Highway Patrol (CHP), there were 118,029 drivers involved in rear-end injury car accidents and 405 drivers involved in rear-end collisions with fatalities in 2011.
A rear-end accident occurs when one vehicle collides with the car immediately in front of it. Because the leading driver cannot usually prevent the collision, a rear-end accident is often (but not always) the fault of the rear position driver. Some common reasons for rear-end accidents are distracted driving, tailgating, reckless driving, and driving under the influence.
It is important to understand who is legally responsible for causing an accident to file the proper insurance and legal claims. In a rear-end collision, the leading vehicle experiences a momentary acceleration while the rear position vehicle experiences a momentary deceleration.
San Diego County Wrongful Death Attorney for Victims of Fatal Rear-End Collisions
Insurance companies tend to pressure their victims to settle for a quick payout even though the case is worth more. They would attempt to limit the compensation and disregard the long-term consequences and suffering that a victim might experience.
Suffering from a severe injury after an accident may feel overwhelming and can disrupt all aspects of life, such as family, work, finances, and quality of life. Personal injury attorneys can serve as a reliable guide for vulnerable victims, ensuring that their rights are protected and that the guilty party will be held accountable for their crimes.
Whether you need a rear-truck accident attorney, a car accident lawyer, a motorcycle lawyer, or another type of injury attorney, we can help you access the compensation you deserve. Call Arash Law today at (888) 488-1391 or contact us online to schedule your free no-obligation fatal car accident case review.