Two people were hurt after a two-vehicle collision near the Loveland Reservoir on Tuesday night, July 27th.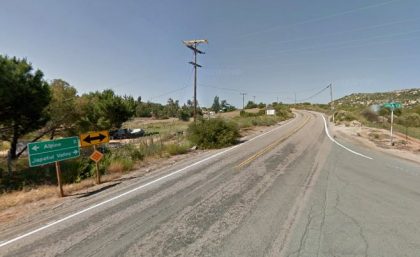 According to the initial reports from authorities, the accident happened just before midnight on Japatul Road near the Loveland Reservoir. A firefighter was initially responding to a fatal rollover ATV accident when their firetruck collided with an off-road vehicle.
How the collision occurred, and the reason it happened has not been established. Two people were hurt as a result of the collision. A firefighter and a civilian that was in the second vehicle sustained serious injuries in the mishap. They were both airlifted to Sharp Memorial Hospital for treatment.
Additional details about the accident are unavailable at the moment. The identities of the involved parties have not been disclosed. The accident is currently under further investigation.

Two-Vehicle Collision Statistics
The leading cause of injury-related deaths in California is automobile accidents. According to the National Highway Traffic Safety Administration (NHTSA), more than 3,304 fatal car accidents were reported in California last year. Automobile accidents occur for a variety of reasons. Drowsy driving, drunk driving, and driver over-fatigue are the most common causes of car crashes.
Driver negligence is responsible for the vast majority of car accidents. The majority of car accidents are avoidable if drivers follow the rules of the road. Unfortunately, this is not the case in all situations. Concentration on the road, driving skills, and vehicle maintenance can help reduce the likelihood of being involved in an accident.
San Diego County Personal Injury Attorney for Victims of Two-Vehicle Collisions
Physical pain and post-injury trauma can last a lifetime for those involved in a serious car accident. For the victims, the impending bills and other financial obligations can also cause a great deal of anxiety and confusion. Accident victims are encouraged to pursue a personal injury claim with the assistance of an experienced attorney while awaiting the official investigation results.
You must seek legal advice from an experienced California accident attorney if you have been injured in a car accident. The insurance company representing the other driver is not on your side. It is their job to pay you as little as possible for your work. This is why you must retain legal counsel to assist you with your claim.
In our Arash Law firm, our skilled California accident attorneys have years of experience handling all types of personal injury claims. Allow us to take care of your paperwork and protect your legal rights so that you can concentrate on your healing. Make an appointment with a personal injury attorney in California by calling (888) 488-1391 for a FREE Consultation.