Two pedestrians were injured after getting hit by one vehicle in the Mountain View neighborhood on Wednesday night, July 14.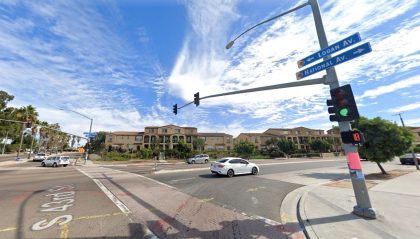 The accident happened near south 43rd Street, near National Avenue and Logan Avenue, at approximately 9:20 p.m. An unspecified vehicle struck two pedestrians in the Mountain View neighborhood for unclear reasons.
The female pedestrian sustained major injuries in the accident. She had a fractured skull and internal bleeding in the brain. She was immediately taken to an area hospital for treatment. The other pedestrian was also injured, but it is unclear how severe their injuries are.
The identities of the involved parties have not been disclosed. The driver that struck the pedestrians was cooperative and remained at the scene. It is unclear whether intoxication was a factor in the accident. Local authorities are currently investigating the case.

Pedestrian Accident Statistics
Pedestrians are more vulnerable to road hazards than passengers in private vehicles. Unlike passengers in private cars protected by airbags and seat belts, pedestrians have no such protection. This fact is not surprising as pedestrians are more exposed to the dangers on the road compared to passengers of private vehicles and motorcycle riders.
According to the Governors Highway Safety Association, 6,227 pedestrians were killed in the United States in 2018, up by 250 from the previous year. California has been considered one of the most dangerous places for pedestrians. Pedestrians need to exercise extra careful behavior in California.
This is a sad fact of living in the Golden State. While the law may require drivers to act a certain way, any Californian who walks anywhere regularly can tell you that most drivers in the state ignore the law. The pedestrian fatality rate in California is 25% higher than the national average. In 2018 alone, approximately 14,000 pedestrians were injured, while 893 were killed on California roadways.
San Diego County Personal Injury Attorney for Victims of Pedestrian Accidents
The injuries victims sustain from a pedestrian accident are no joke. They can range from minor to severe injuries. Regardless of the state of your injuries, the cost of medical care and lost income resulting from such an accident can be exorbitant. Dealing with injuries sustained in a pedestrian accident can be difficult for the victim because it can disrupt all aspects of their lives, including family, work, and finances.
If you have been injured due to another driver's negligence, you have the right to hold them accountable. Our attorneys from Arash Law can serve as a helpful legal guide for the victims while ensuring that they are properly compensated for the damages.
The experienced personal injury attorneys at Arash Law are different from personal injury attorneys at other firms in the careful attention we give to each case and the meticulous preparation to build every client's best case. Call (888) 488-1391 today to arrange a free consultation, or use our contact form to reach us online.