Two teenage girls were hurt after a pedestrian accident in Chula Vista on Monday evening, August 23.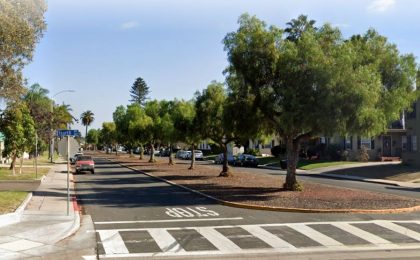 The accident happened at the intersection of 4th Avenue and Park Way in Chula Vista at approximately 7:40 p.m. The two girls reportedly walked eastbound across Fourth Avenue in a marked crosswalk when a northbound vehicle suddenly struck them.
The two girls sustained serious injuries from the crash. One of them is currently in stable condition, while the other is in critical condition. The driver who struck the two girls remained at the scene and cooperated with authorities. Drugs and alcohol were not considered as factors in the accident.
Information about the accident is limited at the moment. The identities of the involved parties have not been disclosed. Local authorities are further investigating the cause of the crash.

Pedestrian Accident Statistics
Traffic accidents involving pedestrians have become a serious concern in the U.S. Every 88 seconds, at least one person dies due to a fatal pedestrian accident. In the United States in 2017, 5,977 pedestrians were killed in automobile accidents. In addition, an estimated 137,000 pedestrians were treated in emergency rooms in 2017 for nonfatal crash-related injuries.
Pedestrians are highly susceptible to the dangers on the road. They are the most vulnerable as they don't have any form of protection that can prevent serious injury in the event of a major accident. Pedestrian accidents in California have also been on the rise. In 2018 alone, approximately 893 pedestrians were killed, which was a 26% increase from the previous year. Meanwhile, more than 14,000 pedestrians were injured.
San Diego County Personal Injury Attorney for Victims of Pedestrian Accidents
Being hurt in a pedestrian accident can be quite stressful. It may take some time for the victim to recover from their injuries, preventing them from returning to work for an extended period of time. However, you may be able to get compensation for lost wages and medical bills incurred due to the accident.
A personal injury claim will allow the victims to receive compensation for both economic and non-economic damages they've sustained, such as medical bills, lost earnings, emotional trauma, and pain and suffering. A pedestrian accident from Arash Law can assist you through the legal process. They will also interview witnesses and collect evidence that can help you in winning your claim.
Our experienced personal injury attorneys know how to obtain the maximum compensation available under California law. Don't wait before calling an injury attorney; California law only allows victims to file until two years after the accident. Call (888) 488-1391 today to arrange a free consultation, or use our contact form to reach us online.