One person was hurt after a DUI crash near Carmel Country Road on early Sunday morning, July 11.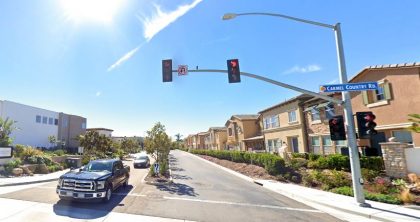 The wreck occurred at approximately 3:09 a.m. on State Route 56 near Carmel Country Road. A 29-year-old woman was driving a white Tesla when she suddenly rear-ended a parked California Highway Patrol vehicle.
A female passenger of the Tesla sustained unspecified injuries from the crash. She was taken to an area hospital for treatment.
Authorities later determined that the Tesla driver was under the influence at the time of the accident. She was arrested on DUI-related charges. Local authorities are currently investigating the case.

DUI Accident Statistics
In this case, the defendant was clearly at fault because he was driving while under the influence of drugs at the time of the accident. Driving under the influence of drugs or alcohol is one of the most reckless and dangerous things a driver can do. Intoxicated drivers endanger the lives of innocent people as well as their own lives, which is unacceptable.
While California and the United States as a whole have made significant strides in the fight against drunk driving, there is still a long way to go to achieve complete elimination. In the U.S., drunk driving is one of the leading causes of car accidents and fatalities. In 2018 alone, there were 10,511 deaths attributed to drunk driving accidents. Deaths and damages related to drunk driving contribute to a cost of approximately $44 billion per year.
Personal Injury Attorney for Victims of DUI Accidents in San Diego County
When there is a DUI accident, the resulting crashes are far more likely to result in serious injuries. This is due to the fact that drunk drivers are more likely to engage in reckless or dangerous behavior. Many DUI accidents occur at high speeds.
If you have been injured due to the negligence of a drunk driver, you must hold them accountable for the damages. Your lawyer can enter any information uncovered in the criminal case, including a DUI conviction, into evidence in your civil case. DUI accident victims deserve justice. Our law firm is committed to helping injured victims maximize their compensation so that they can pay their medical bills and provide financial support to their families.
Our California drunk driving accident attorneys at Arash Law are strong, aggressive advocates for DUI accident victims. Drunk drivers must face the consequences for their heinous and dangerous behavior. For a free consultation with one of our attorneys, call us at (888) 488-1391.