Several people were hurt after a fiery two-vehicle collision near College Avenue on early Tuesday morning, June 1st.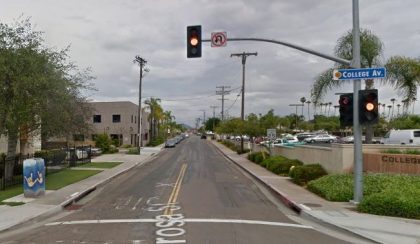 The major collision took place on Interstate 8 Freeway near College Avenue at approximately 12:30 a.m.
Two unspecified vehicles collided on the roadway under unclear circumstances. How the accident occurred, and the reason why it happened have not been established.
One of the vehicles caught fire after the crash. Several people were reportedly injured after the mishap, and they were all taken to an area hospital for treatment.
The exact number of people injured and the severity of their injuries have not been disclosed. Local authorities are further investigating the case.

Two-Vehicle Collision Statistics
Getting around downtown California involves hundreds of pedestrians and bicyclists. Drivers must pay strict attention at all times. A car crash can occur in the blink of an eye.
Car accidents are one of the leading factors of injury deaths in California. According to the National Highway Traffic Safety Administration (NHTSA), over 3,304 recorded fatal car accidents in California in 2017.
California is known in part for having some of the nation's busiest and most crowded highways. With so many vehicles sharing the same roads, traffic congestion, gridlock, and (most seriously) car accidents – both deadly accidents and those resulting in severe injuries – will undoubtedly follow.
These accidents are caused by various reasons, such as distracted driving, drunk driving, and driver over-fatigue. Facing cases like this alone can be quite challenging.
San Diego County Personal Injury Attorney for Victims of Two-Vehicle Collisions
Aside from the criminal charges, the victims can also seek compensation through a civil lawsuit filed against the guilty party. With the help of a professional California personal injury attorney, the legal process would be easier for the victim.
Personal injury attorneys can re-interview important witnesses, analyze relevant surveillance videos from the scene of the crash, and gather phone and texting records of the liable party.
At Arash Law, we have two successful decades of experience representing injured clients throughout California, including San Francisco, Riverside, San Jose, San Diego, Sacramento, and Sherman Oaks.
We understand the common causes, defendants, and how to fight for compensation for collision-related injuries. Whether you suffered burns, broken bones, brain injury, a spinal cord injury, or other damages, talk to our attorneys. The road to recovery starts just a phone call away. Call (888) 488-1391 right away.