An unidentified man suspected to be in his 30's was killed after a deadly traffic crash involving a motorcycle in Sorrento Valley on Wednesday morning, September 29.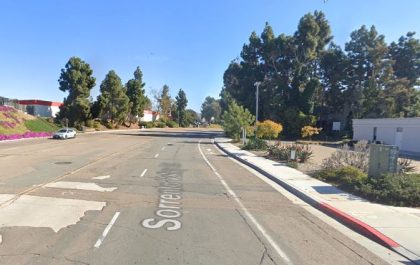 According to the initial reports from local authorities, the major collision transpired at approximately 6:30 a.m. near 11585 Sorrento Valley Road.
A motorcycle rider was heading northbound when it struck a black two-door Scion making a left turn at 11585 Sorrento Valley Road.
The motorcycle rider sustained fatal injuries in the crash. He was unfortunately pronounced dead at the scene.
The accident is currently under further investigation. Witnesses that can give more information about the crash are asked to call SDPD traffic unit investigators or Crime Stoppers at 888-580-8477.

Fatal Motorcycle Crash Statistics
Motorcycle accidents almost always endanger the rider more than the other parties involved. According to the National Highway Traffic Safety Administration (NHTSA), motorcycle riders are 16 times more likely to be injured and 35 times more likely to be killed in a crash than car passengers.
Helmets are effective in preventing severe head injuries in a motorcycle crash. Helmets are estimated to be 37% helpful in preventing motorcycle fatalities. The rest of their bodies, however, may still be vulnerable.
According to the National Center for Statistics and Analysis of the National Highway Traffic Safety Administration, approximately 5,286 motorcyclists were killed in the United States in 2016. Distracted driving, speeding, drunk driving, reckless driving, bad weather, wrong-way driving, and failure to obey traffic laws are common causes of motorcycle accidents.
San Diego County Wrongful Death Attorney for Victims of Fatal Motorcycle Accidents
Not every motorcycle accident victim survives. Motorcyclists are far more likely to die in a crash than passengers in other types of vehicles. If your loved one was killed in a motorcycle accident, you have the right to file a wrongful death claim with the assistance of an attorney.
According to California law, wrongful death is caused by someone else's negligence, recklessness, or unlawful act. In many ways, wrongful death lawsuits are similar to personal injury lawsuits. Only the deceased person's spouse, domestic partner, or children can file a wrongful death claim.
Are you experiencing an accident case similar to this? Contact one of Arash Law's motorcycle attorneys immediately. We provide free consultations with no obligation to hire us. We also work on a contingency fee basis, so you don't have to pay anything unless we win you compensation. Contact us online or by phone at (888) 488-1391.