An unidentified 25-year-old man was seriously hurt after a DUI driver struck his motorcycle in the Pacific Beach neighborhood on Tuesday morning, June 22.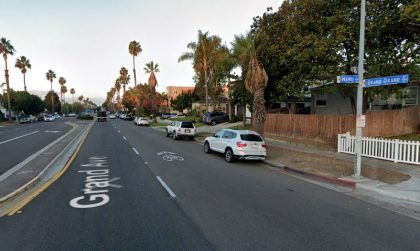 The major collision happened at around 2:00 p.m. at the intersection of Grand Avenue and Haines Street in Pacific Beach. A 2016 Harley-Davidson motorcycle was heading westbound on Grand Avenue when a 200 Toyota Camry pulled out in front of the motorcyclist.
The motorcyclist crashed into the Camry's driver's side and was ejected from his motorcycle due to the severity of the impact. The motorcyclist sustained serious injuries from the crash, including broken bones. He was immediately taken to an area hospital for treatment.
Authorities determined that the Toyota Camry driver was under the influence at the time of the accident. The Camry driver was arrested on suspicion of DUI. An investigation of the accident is currently underway.

DUI Motorcycle Accident Statistics
Motorcycle accidents often result in severe injury and death. Motorcycle riders are more vulnerable to sustaining severe injury compared to passengers of private vehicles. According to the National Highway Traffic Safety Administration (NHTSA), motorcyclists were more likely to die in traffic accidents than private vehicle passengers in 2018.
But there is a way to avoid sustaining fatal injuries in the event of a traffic accident. Motorcycle riders are encouraged to dress appropriately and wear a helmet every time they ride their motorcycle to prevent catastrophic injuries. Wearing helmets was estimated to be 37% effective in preventing motorcycle deaths. In this case, a DUI driver caused the collision. Driving while under the influence of drugs and alcohol is considered a serious crime. Unfortunately, DUI accidents are not uncommon in the U.S.
According to the National Highway Traffic Safety Administration (NHTSA), approximately 30 people in the U.S. die every day due to drunk driving accidents. Drunk driving accounts for about 29 percent of all motor vehicle accident fatalities in the U.S. Around sixty-one percent of these drivers have a Blood Alcohol Content of .08 percent or higher.
Personal Injury Attorney for Victims of DUI Motorcycle Accidents in San Diego County
Recovering from a major motorcycle crash may take some time. Some victims sustain serious injuries that can take weeks to even months of recovery. This may result in huge losses as they will be unable to work while recovering.
If you have been injured in a motorcycle accident, you have the right to retain compensation for the other party's negligence. Hiring an attorney to help you with your personal injury claim is the first step for your financial recovery.
Our attorneys from Arash Law have decades of experience when it comes to cases like this. Our goal is to protect crash victims' rights and assist them in negotiations with large insurance companies that don't have their best interests at heart. You have nothing to lose in contacting us.
Call Arash Law at (888) 488-1391 to schedule your free consultation anywhere in California. Our offices are conveniently located in Los Angeles, San Diego, San Francisco & Riverside, plus we also serve the Irvine, Orange County, Fresno, and Sacramento areas, to name a few.